Washington softball tops Nebraska on walkoff home run in opener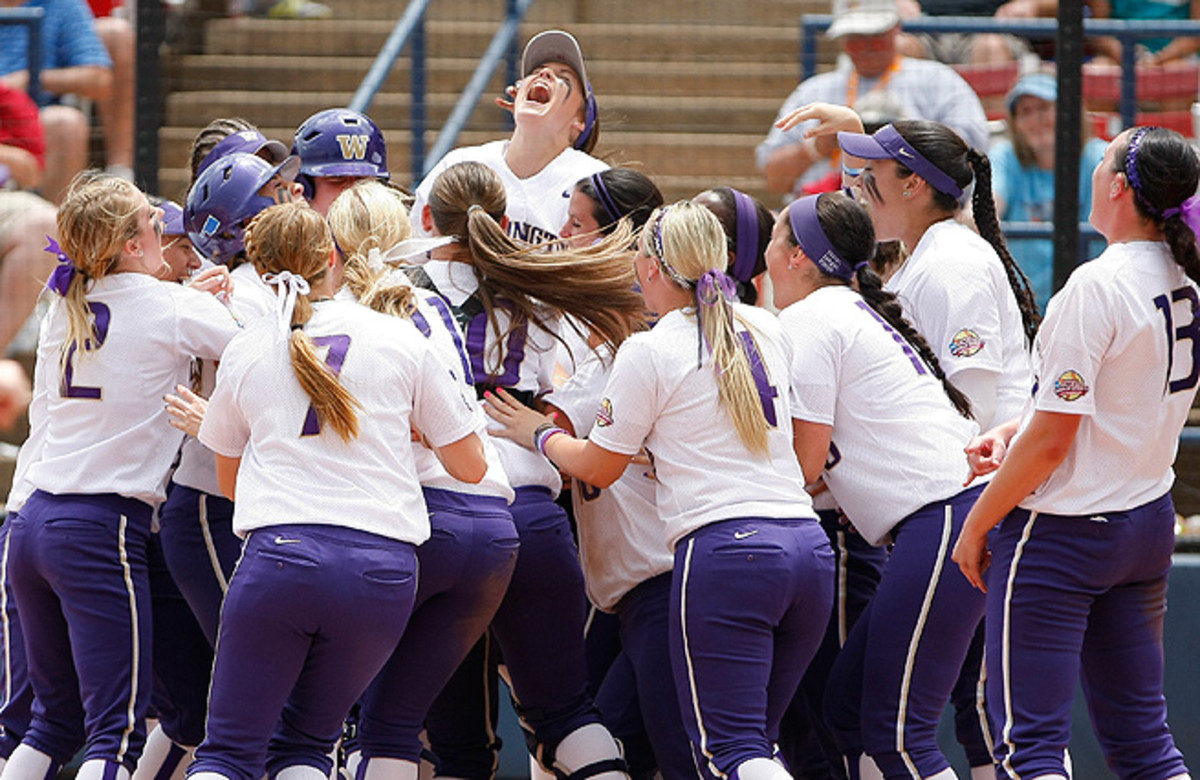 OKLAHOMA CITY (AP) -- Washington coach Heather Tarr watched Bryana Walker hit two of the first three batters she faced and sail another pitch to the backstop in the first inning against Nebraska.
She took time for a mid-inning speech Thursday, tell the Huskies they were down but not out in their Women's College World Series opener Thursday. She was right: Sophomore Kimberlee Souza slammed a walk-off home run in the eighth inning to complete a 4-3 comeback victory.
"The good thing is we bounced back," Tarr said.
Down 3-2 in the bottom of the seventh, Washington (44-15) tied the game when Victoria Hayward lined a ball that slid under the glove of Nebraska's Brooke Thomason into right field for a triple. A Hooch Fagaly sacrifice squeeze scored Hayward to send the game to the eighth and set up Souza's heroics.
The home run was Souza's eighth of the season and moved Washington to a winner's bracket game Saturday against the winner of Thursday's Tennessee-Florida game. Nebraska will play the loser of that game on Friday.
Making its first trip to the WCWS since 2002, Nebraska (45-15) took a 1-0 lead in the top of the first inning. Gabby Banda scored on a sacrifice fly from Brooke Thomason after being hit by a pitch.
Walker also hit Taylor Edwards in the first and Banda went to third on a wild pitch.
Washington answered in the bottom of the inning when Kaitlin Inglesby lined a 2-1 changeup over the wall. Inglesby's team-leading 12th home run of the season also brought Hayward home.
Walker settled down to retire the next six Nebraska hitters before running into trouble in the fourth inning and leaving in place of Inglesby.
Tatum Edwards scored in the fifth for Nebraska to tie the game after getting on through a fielder's choice. Washington came back in the seventh when Hayward's one-out hit reached the wall and Souza came to the plate in the eighth.