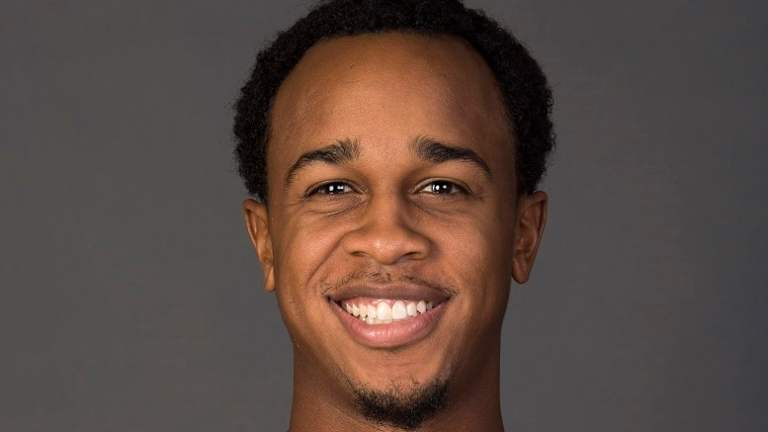 Henson's Stroke of Tough Luck Lingers as Cavs Big Man is Out Again
John Henson just can't catch a break. At least, not the good kind.
Henson is the Cavaliers' power forward/center who spent nearly a calendar year off the floor ... then finally returned for the home-opening win Saturday over the Indiana Pacers ... and will now miss two-to-four weeks with a strained left hamstring.
Henson's recent injury history goes like this:
Tears thumb ligament while a member of the Milwaukee Bucks last November.
Injury requires surgery, sidelines Henson for season. Henson is then traded to the Cavs (along with Matthew Dellavedova) in a deal that send George Hill to the Bucks.
Henson misses most of training camp with a groin issue. He does not appear in any preseason games and is out for the opener.
And now comes the hamstring.
Henson, 28, played eight minutes in his Cavs debut, scoring three points and grabbing three rebounds. Mostly, he showed potential to become a veteran protector of the paint that the Cavs could certainly use.
The Cavs were already a little thin at center, with Ante Zizic nursing some plantar fasciitis. It likely means more minutes for Tristan Thompson, as well as Kevin Love, in the middle. Tyler Cook, recently claimed off waivers from the Denver Nuggets, could also get more minutes -- though Cook is 6-8 and more of a power forward.
The Cavs visit the Bucks on Monday (8 p.m., FOX Sports Ohio), and Henson did not make the trip. An MRI confirmed his injury.