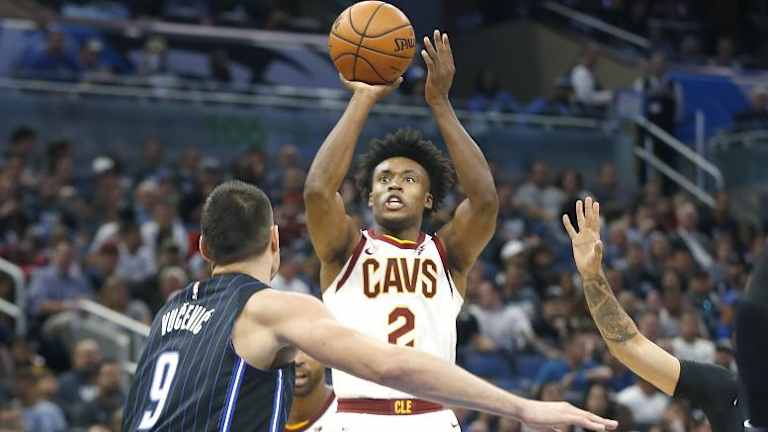 No Surprise: Cavs Exercise Sexton's Third-Year Contract Option
In a move that was considered a mere formality, the Cavaliers have exercised the third-year contract option on second-year man Collin Sexton.
It would actually be more newsworthy had Sexton's option not been picked up, as the 6-foot-2 point guard appeared in all 82 games last season and remains the starter this season.
Sexton was the No. 8 overall pick in the 2018 draft, a pick acquired as part of the Cavs' trade of Kyrie Irving to the Boston Celtics in 2017. Sexton will make $4.9 million in 2020-21.
Sexton finished strong last season, averaging better than 20 points after the All-Star break. He is averaging 17.3 points in three games this season, playing alongside No. 5 overall pick and rookie guard Darius Garland in the backcourt.
The Cavs (1-2) host the Chicago Bulls (1-3) on Wednesday at 7 p.m.