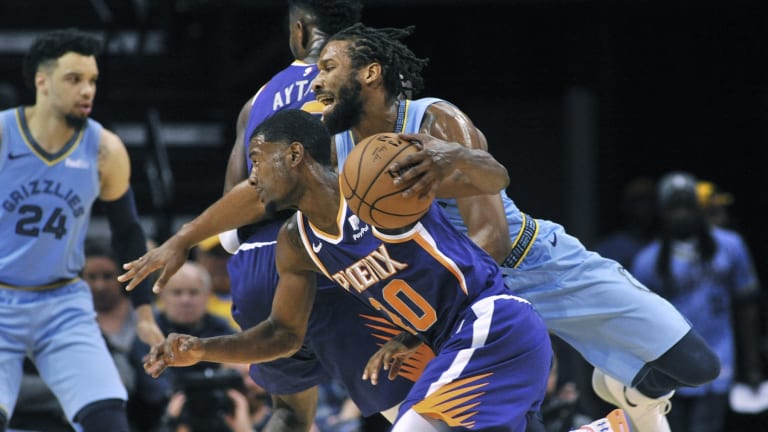 Josh Jackson Speaks From Memphis Hustle Training Camp
Josh Jackson will be playing basketball this season for the Memphis Hustle and he was made available today to talk about his personal goals and the #FreeJoshJackson movement
It shouldn't be difficult to understand the frustrations that could possibly come with being a third-year NBA player approaching free agency that is assigned to the NBA G-League instead of the main club but Josh Jackson - at least publicly - appears to be dealing with it well. Jackson spoke today on his personal goals including how he wants to become a better leader on and off of the court. 
He definitely seems to be optimistic about his situation and stated that his previous relationship with former Suns and current Grizzlies teammate DeAnthony Melton is a definite plus. Jackson would share that he sees situations like the Grizzlies thrilling overtime victory over the Nets on Sunday and their tough loss Tuesday night against the Lakers as times when he wishes that he could be there with his teammates. He also willingly admitted that he has a lot of growing to do as a player on and off the court and even more importantly as a man.
Jackson said that his ability to defend as well play several positions on offense are definitely something that he views as an asset to that team. He also said that he is aware of the #FreeJoshJackson movement and is gracious for the city's support.
Will the Josh Jackson experiment with the Hustle prove to be one that ends up well for the Grizzlies, the Hustle and for Jackson? That is still to be determined but so far Jackson is at least saying the right things and seeing things the right way.