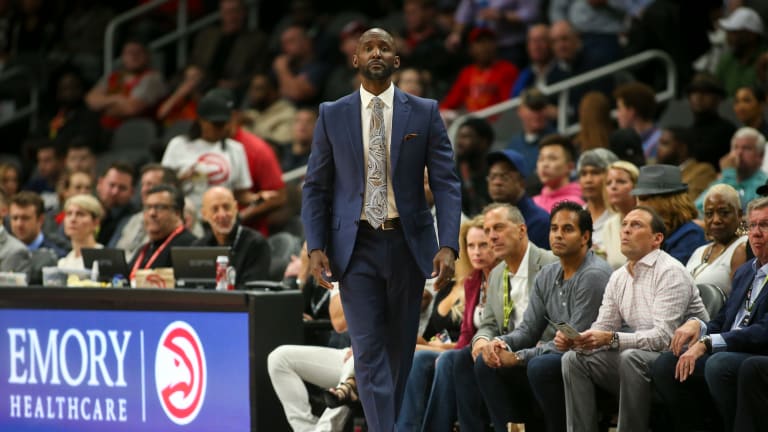 Video: Pierce Discusses Loss to 76ers
Hawks head coach Lloyd Pierce dissects the Hawks' loss to Philadelphia Monday night.
The Hawks came up just short Saturday night against the 76ers, who edged out Atlanta, 105-103. 
Despite the loss, Hawks head coach Lloyd Pierce was pleased with the way his team competed to stay in the game and encouraged by the fact that a young, relatively inexperienced team went blow-for-blow with an established veteran group expected to make a run at the NBA Finals. 
"I was proud of the guys," Pierce said. "I thought they competed. Obviously a two-point game comes down to the last shot. Can't hang your head on that. That's a hell of an effort by both teams." 
Pierce sees each game as an opportunity for growth, and Atlanta undoubtedly grew against the Sixers, even in the loss. He also addressed Trae Young's play, Philadelphia's defense, and how the team should move forward for Tuesday night's contest in Miami. 
The Hawks will play the Heat at 7:30 Tuesday night before hosting Miami two days later to start a four-game set at home.