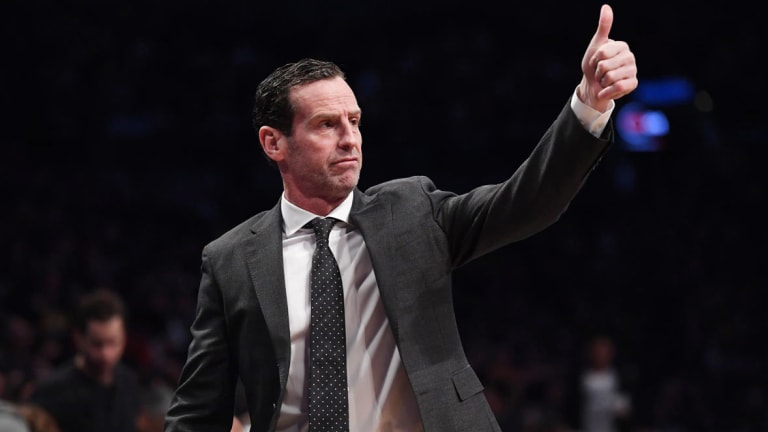 Tough Week Ahead for Brooklyn Nets
Nets Face Three Playoff Teams from Last Season This Week
The Brooklyn Nets face a tough task as they get ready to embark on the first full week of the 2019-2020 NBA season. 
The Nets (1-1), at the time of publication, face three playoff teams this week. The gauntlet for the Nets begins as they host the Indiana Pacers on Wednesday Oct. 30, 2019. The Nets then host the new look Houston Rockets on November 1. The next night the Nets travel to Detroit where they take on the Pistons.
The revamped Nets will be tested this week, and must fix the defensive deficiencies that plagued the team during their first games of the year. The Nets were torched by the Minnesota Timberwolves and gave up 127 points in their season debut. 
The Nets then had to come from behind against the cross town rival New York Knicks in order to notch their first victory on the young season. 
The first two games of the season did not set a great precedent for the team because they had to scratch and claw each and every step of the way in order to keep themselves in the game. 
The Nets face some great offensive players during this stretch of games and Head Coach Kenny Atkinson must make sure his team is much more effective on the defensive end of the floor than they were this week. 
The Pacers, one of the best young teams in the league, are led by Malcolm Brogdon and Domantas Sabonis who are both lethal scorers that will take advantage of lackluster defense. 
The Houston Rockets, who acquired perennial All Star Russell Westbrook, will provide the Nets with their stiffest test on the young season when they host the Western Conference powerhouse. Former MVP James Harden, PJ. Tucker and a multitude of other offensive weapons will test the Nets in every way defensively.
The final game for the upcoming week for the Nets will be on the road against the Detroit Pistons. The Pistons are a perennial seventh or eight seed in the Eastern Conference, but the Nets are in no position to take a team like that lightly. This is a recipe for how a less talented team upsets a heavily favored one. 
Former NBA MVP, Derrick Rose, and dominating paint presence, Andre Drummond have gotten off to fast starts this season.
This upcoming week will be a litmus test for the team, and allow the Nets to see how they stack up against some of the best team's in the league.