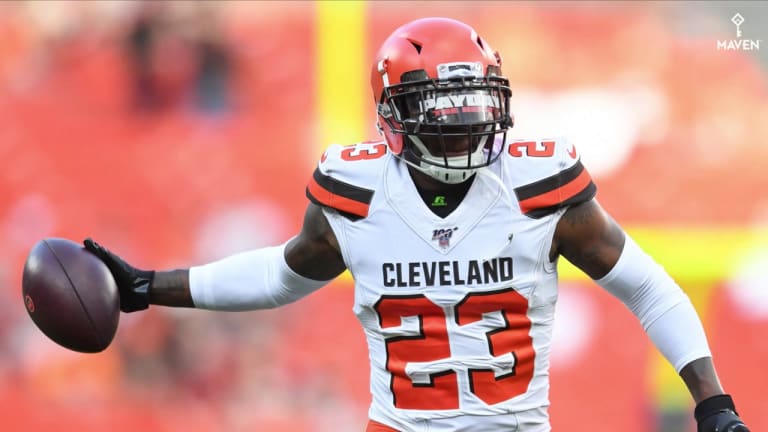 Damarious Randall Likely Out Sunday with a Hamstring Injury
Cleveland Browns free safety Damarious Randall has not practiced this week due to a hamstring Freddie Kitchens has called "day to day". He will likely sit out the game Sunday against the New England Patriots.
The Cleveland Browns will likely take the field on Sunday without free safety Damarious Randall. Randall hasn't practiced all week with what's being called a hamstring injury that Freddie Kitchens has said is day to day. Randall appears to be the only play the Browns won't have available to them when they take on the New England Patriots.
Unfortunately for Randall, who is hoping to cash in with a big contract in free agency after this season, this would be his third game he's missed already this season. In the games he has been in, he hasn't made the impact he or the team were hoping for, so not having him is a challenge for the Browns to overcome, but not as big of one as was anticipated this season. Eric Murray and Juston Burris have been reasonably effective in his place.
The good news, if there is good news, is the Patriots offense has been largely ineffective this season. Their defense and special teams are carrying them to this point. When the Patriots have the ball, it's an opportunity for the Browns defense to make a big play and potentially set the team up for points. Randall seemingly would have been a player that could force a turnover in this matchup, so someone else will have to step up to make a big play if the Browns are going to win.