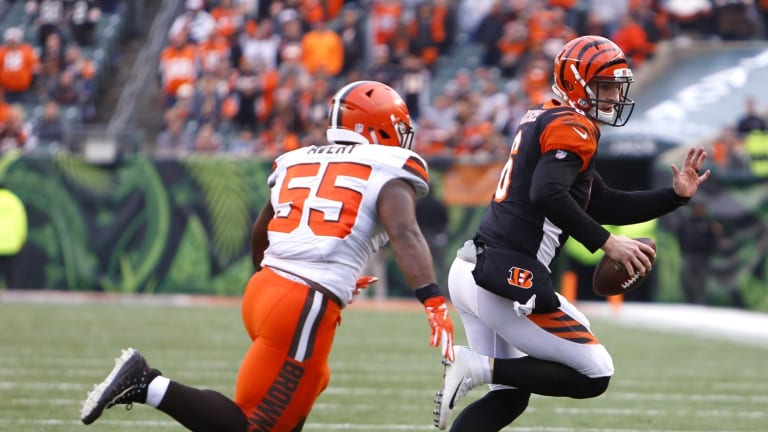 Cleveland Browns Deal Genard Avery To Philadelphia Eagles For Future Pick
Cleveland has moved on from second year defensive player Genard Avery, dealing him to Philadelphia.
Cleveland Browns have decided to move on from second year DE/LB Genard Avery, reading him to the Philadelphia Eagles. This move doesn't come as surprising, as he's been limited in action this year for Cleveland, playing in just two games as a reserve this season.
Originally drafted in the fifth round of the 2018 NFL Draft, Avery has been active for two games as a reserve and has recorded two tackles on the year. Last season as a rookie, he started five of 16 games and finished with 39 tackles and 4.5 sacks.
Buried on the depth chart for Cleveland much of this year, fans have questioned why he hasn't seen the field after a good rookie season. The reason is simple, a new coaching staff came in on the defensive side and he just hasn't been a fit there.
Avery was drafted in the fifth round in 2018. Starting five games last season, finishing with 39 tackles and 4.5 sacks.
The return for Cleveland is a undisclosed 2021 draft pick from the Philadelphia Eagles, who have been looking for pass rush help for awhile now and had their eyes set on the second year man. 
Don't expect the Browns to be done making roster moves.
Update: Browns are receiving a fourth round pick from the Eagles for Genard Avery