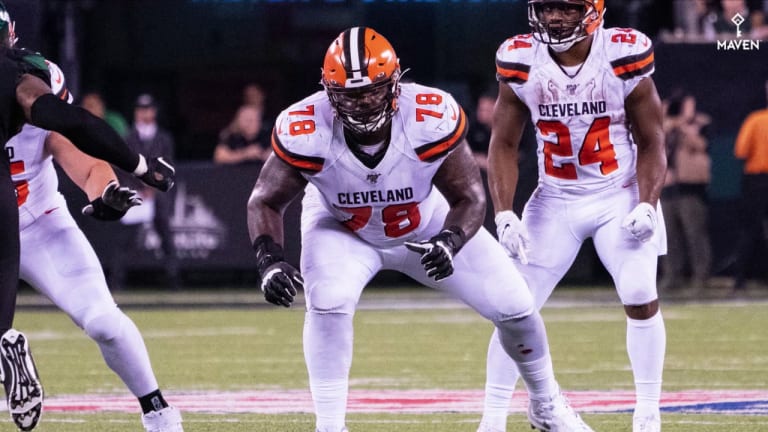 Greg Robinson says he's Benched Against Patriots; Justin McCray Likely Replacement
Cleveland Browns left tackle Greg Robinson has told reporters he's been benched this week for the New England Patriots after speaking to general manager John Dorsey.
The Cleveland Browns have benched Greg Robinson. The left tackle told the media he had just had a conversation with general manager John Dorsey.
The Browns only have a few options to replace him. One is Kendall Lamm, who certainly has the more proven track record at left tackle and was signed to be the team's swing tackle this offseason. The only potential issue there is that he's listed questionable this week as he continues to recover from an injury.
The other option is Justin McCray. McCray was acquired via trade right before the season when they needed an extra body to fill out the offensive line and had just lost Drew Forbes to injury. McCray has experience at tackle, guard and center. Media reported they saw him take reps at left tackle as well, which only served to fuel the notion that this move could happen.
McCray briefly filled in at right tackle when Lamm went down with an injury against the Tennessee Titans. At the time, Chris Hubbard kicked over to left tackle in that game.
John Dorsey mentioned he wanted Robinson to be more consistent during the bye week amid a report by Mary Kay Cabot of cleveland.com that Robinson was either already benched or was in jeopardy of it.