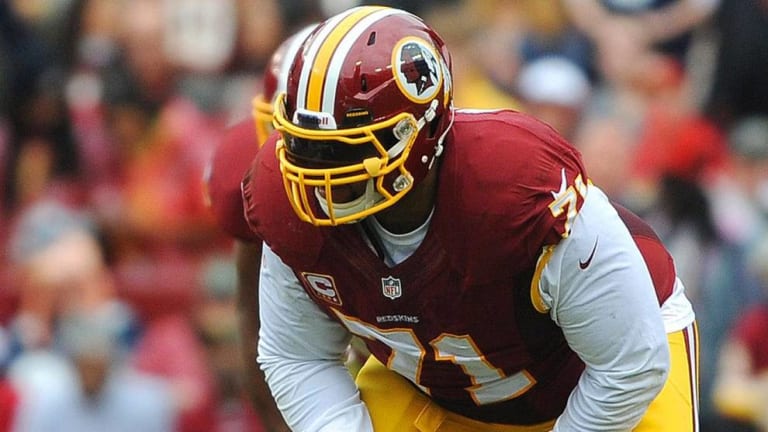 Cleveland Browns Stay Put At The Deadline, No Act Of Desperation
Cleveland Browns used to be known as sellers at the NFL trade deadline. This year they tried to be active buyers, nothing came to form.
Cleveland was tied to the likes of Trent Williams for month and they decided to do the right thing, which is stay put. The asking price just remained at a level that the Browns were not wanting to meet, a good move by John Dorsey.
It was reported earlier in the day by Ian Rapoport that the Browns and Redskins remained in talks, still distant however. Washington was asking for a playmaker, a name like Denzel Ward came up. Cleveland was unwilling to part with the second year defensive back, as he's a big part of their future. 

The former Ohio State Buckeye Denzel Ward has battled injury much of this season. But, returned to his rookie form against the New England Patriots, blocking a punt and breaking up a pass. A good sign for Cleveland that he is back to himself and his pro bowl form.
Washington Redskins had a high price tag on a 31 year old player that hasn't been on the field for awhile, in Trent Williams. Cleveland and John Dorsey stood their ground in negotiations, not wanting to give up their young cornerback plus more potentially. Trent Williams later reported back to the team for the first time this season, which comes as a surprise and not the most common timing.
The current offensive line for the Browns will remain the same as it was against the New England Patriots, barring a permanent move for Wyatt Teller at right guard in place of Eric Kush. The two both played against the Patriots. The next shake up could be when Drew Forbes returns to the active roster for Cleveland, in just a couple weeks. Cleveland expects to address the offensive line in the 2020 NFL Draft, where they still have their first round pick that they smartly didn't give up.
Also, some Cleveland Browns players stayed put. These athletes staying put better forms the future of Cleveland, at least for this season. Rashard Higgins will remain with the Browns and continue to battle with Antonio Callaway for that third wide receiver position. Injury has kept Higgins on the back burner. With him knowing his future in Cleveland for now at least, could very well help his production, as a lot of the game is mental.
Front office decided to keep TJ Carrie as well, despite reports that he could be dealt. The nickel back is more so depth now, with the starting corners Greedy Williams and Denzel Ward back for Cleveland. Keeping Carrie seems to be a good sense of security as the young corners haven't yet proven they can stay on the field.
Lastly, Damarious Randall remains a member of the Cleveland Browns. Randall is due for a payday, hasn't played to the level that he wants paid though. The free saftey was inactive against the New England Patriots last week and has missed three games in total this season.
It's Cleveland and anything can happen, don't expect many roster moves until a spot is to be made for running back Kareem Hunt, who can return against the Buffalo Bills next week.