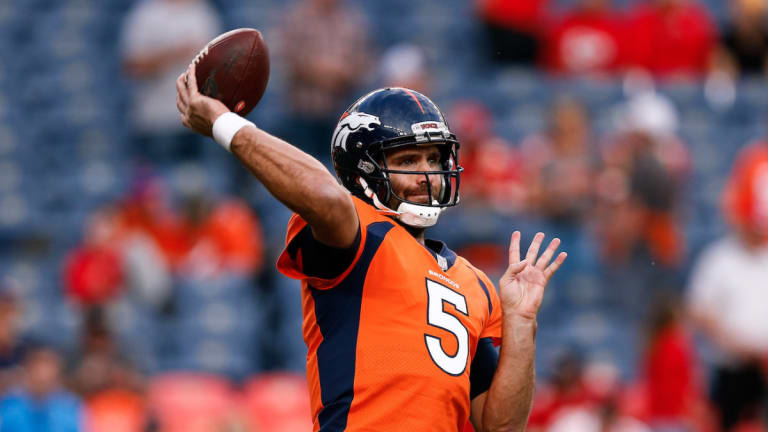 Denver Broncos Rule Out Joe Flacco, Brandon Allen Will Start Against Cleveland Browns
The Denver Broncos are down their starting quarterback against the Browns, with a neck injury that not many knew of.
As if things haven't been heading south for the Denver Broncos, it continues. The team announced that starting quarterback Joe Flacco will miss Sunday's game against the Cleveland Browns with a neck injury.
Next man up is Brandon Allen, a quarterback you may have heard of from college, has never thrown an NFL pass though. The 2016 sixth round pick of the Jacksonville Jaguars is on his third team, previously playing with the Los Angeles Rams.
Denver Broncos claimed Brandon Allen off of waivers on September 1st and has been with the team since. Time will tell if this injury will be a day to day or week to week deal for the Broncos. Expect the Broncos to make a move for a backup for the week being at least.
That move could be activating Brett Rypien from the practice squad, which would be the logical move. Rypien is a rookie out of Boise State.
This injury comes at weird timing as yesterday Joe Flacco was not happy with the offensive play calling from Rich Scangarello. Leaving some people to wonder if the injury is that serious, or is their something deeper going on.
The writing is on the wall for Cleveland Browns defensive line, it'll be interesting to see how they try to shake a newcomer in Brandon Allen.