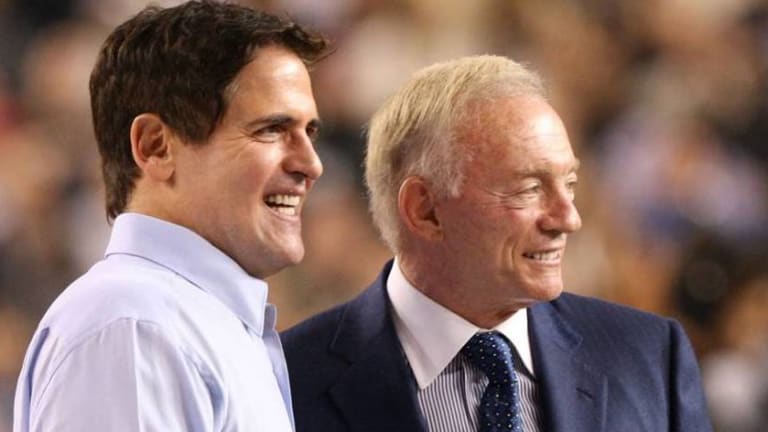 Cowboys Jones Donates $1M to Dallas School in Tornado Relief; Mavs Cuban to Match
Cowboys Owner Jerry Jones Donates $1M to Dallas School in Tornado Relief; Mavs owner Mark Cuban to Match the Gift
DALLAS - In the wake of the destructive tornadoes that created so much damage in DFW last week, Dallas Cowboys owner Jerry Jones is donating a $1 million gift to the Dallas Independent School District - and Dallas Mavericks owner Mark Cuban is matching the donation.
"It's really God's gift to be able to be a part of the NFL and to be a part of the Cowboys,'' said Jones in a Saturday announcement about the donation, being made specifically to Thomas Jefferson High School, whose school and athletic facilities were some of the most severely damaged during the storm. "It's about community.''
Shortly thereafter, Cuban took to Twitter to praise the Jones family's generosity and pledged to match the donation to benefit Dallas schools.
"Well done, Jerry!'' Cuban wrote. "I'll match your generosity!'''
Cuban announced earlier in the week that he would make a $100,000 donation to the Dallas Education Foundation.