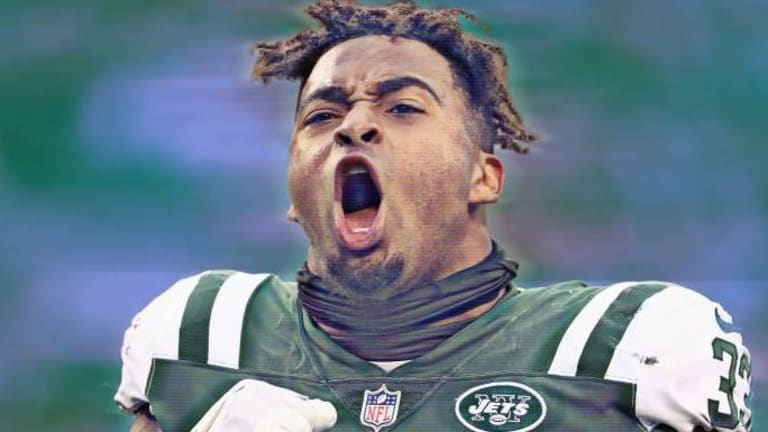 Cowboys NFL Trade Update: Jamal Adams is 'Leaving It In God's Hands'
Cowboys NFL Trade Update as deadline approaches: Jets star Jamal Adams is 'Leaving It In God's Hands'
FRISCO - The NFL trade rumors connecting star safety Jamal Adams with the Dallas Cowboys continue to swirl as the 3 p.m. CT deadline approaches, and Adams' himself has gone public about his plans with the New York Jets. ... or beyond.
He is, he tweeted over the weekend, "Leaving it in God's hands.''
That, of course, is a typically cryptic note - typical in the sense that it's a certain sort of "dramatic'' way to handle social media- that could mean most anything. But it came on the cusp of the NFL trade deadline ... and it is now known to be accurate that Dallas and New York are in serious conversation about a blockbuster trade that would bring the DFW native home to the Texas.
believe it is accurate to report that Dallas has "touched base" with the Jets, as Ian Rapoport has noted.
Adams came into the NFL in the 2017 NFL Draft as the sixth overall pick. He's a DFW native and an LSU product with an intense style and a Pro Bowl resume at just age 24. He would represent a significant upgrade over Jeff Heath while plugging in alongside Xavier Woods.‬

The 2019 Cowboys are clearly in go-for-it mode (see Bennett, Michael) as the clubs discuss the cost of such a trade. A first-rounder plus?
New York has contractual control for two more seasons over a standout player still performing on his rookie deal. Smart franchises keep those kinds of players ... And, I suppose we could argue, if Dallas is a "smart franchise," it should keep trying to acquire those kinds of players.