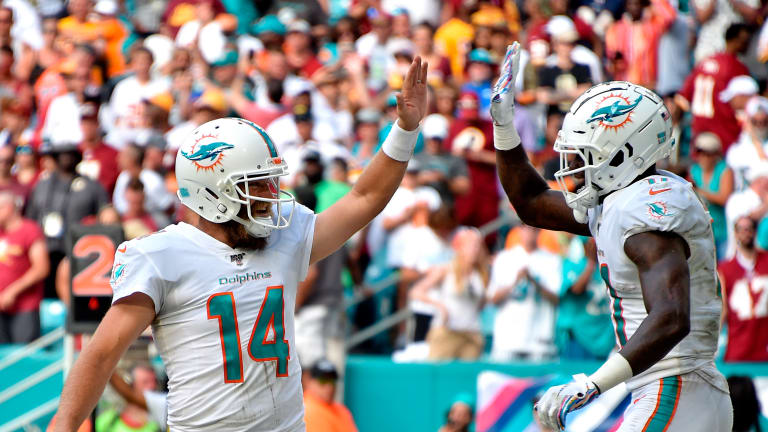 Daily Hunt | October 27 | PT.1 | Can the Dolphins Upset the Steelers on Monday Night Football
Could the Miami Dolphins upset the Pittsburgh Steelers on National TV?
Each and every day, Dolphin Maven brings you the latest news surrounding your favorite football team in a series they call: The Daily Hunt. Join Jake Mendel (@Jmendel94) and Josh Houtz (@houtz) as they bring you the latest on the Miami Dolphins in this award-winning two part series. In today's episode of Daily Hunt: Find the hunters on twitter at Twitter: |@MiaInTheHunt |@jmendel94 | @Houtz |
On today's episode of The Daily Hunt:
Tomorrow, the Miami Dolphins head to Pittsburgh to take on the 2-4 Steelers in a game the entire world can't wait to watch.  Truth is, this game has the potential to be a real snooze fest.  But with Miami as 14 point underdogs, is their a chance the Dolphins upset the Steelers in front of their home crowd?
After all, Pittsburgh is without their Super Bowl winning QB, Ben Roethlisberger and have missed the veteran QB ever since. So what if Coach Brian Flores and the Dolphins have the perfect recipe to counter Mason Rudolph and the Steelers' offense?
Best of all, the Dolphins plan on wearing their throwback jerseys which are some of the best uniforms in the history of football.  Nonetheless, this game is going to be a lot closer than many believe and I think if things go according to plan, the Dolphins could be leaving Pittsburgh 1-6 and in a much better situation than when the arrived.
This article was written by Josh Houtz (@houtz) you can find me on Twitter and other places.