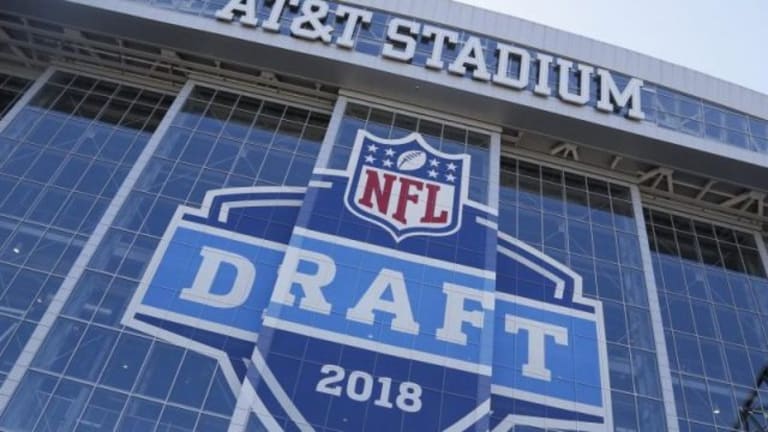 Another year of teams trading too much on draft day
By Howard Balzer, NFLDraftScout.com
By Howard Balzer, NFLDraftScout.com
   Each year, the NFL draft is an intriguing blend of teams that sit where they are and let picks come to them, which is in stark contrast to those that fall in love with specific players and mortgage the future to trade up.
   Thursday night was no different.
   Front and center are the Buffalo Bills and New Orleans Saints, teams that coveted their targets and come hell or high water were committed to getting them.
   Numerous analysts fell over themselves praising those teams for their boldness and aggressiveness. From this corner, it only creates head-scratching.
   The Bills entered Thursday with two first-round picks at 12 and 22 and four second-day choices at 53 and 56 in the second round and 65 and 96 in the third round. That first No. 3 pick was the opening choice in that round.
   Now, those first three are gone after the Bills traded up a combined 11 slots in the draft to select quarterback Josh Allen and linebacker Tremaine Edmunds. Really?
   In their first trade, general manager Brandon Beane sacrificed those two second-round choices to move from 12 to seven, while also getting a seventh-round pick from Tampa Bay. They selected Allen, who had caused a firestorm earlier in the day for tweets when he was in high school that were racist and homophobic.
   So much for a renewed workplace emphasis on sensitivity in the NFL, not to mention Allen's 56-percent completion percentage at Wyoming.
   The Bills subsequently moved from 22 to Baltimore's 16th slot and picked Edmunds. In that deal, Buffalo sent pick No. 65 to the Ravens while receiving a fifth-round choice (154) in return.
   Of course, we will never know who Buffalo would have added had they stayed where they were and retained those second- and third-round picks. But giving up all those choices for Allen and Edmunds is over-reaching.
   Meanwhile, the Buccaneers were able to add defensive tackle Vita Vea at 12 and will supplement the roster Friday with the bonus two second-round picks. That is, as long as general manager Jason Lucht doesn't pick a kicker with one of the second-rounders.
   Switching to the Saints, there were rumblings throughout the day that New Orleans was looking to make a major move up in the first round. Would it be for a quarterback? That appeared to make sense with Drew Brees having turned 39 in January.
   But, no. The Saints moved from 27 all the way up to Green Bay's slot at 14 and selected defensive end Marcus Davenport. Analysts hailed the Saints for making a move to win the Super Bowl. Just a tad of hyperbole there, especially taking into account that the Packers got a fifth-round pick (No. 147) from New Orleans and a first-round choice next year. Again, over-reaching.
   Then, there is the Ravens, operating with Ozzie Newsome in his last year as general manager.
   Baltimore entered the draft with eight selections and still had eight when Thursday ended. They traded down twice in the first round from 16 to 22 and then 25, and then vaulted back into the round by getting Philadelphia's final choice.
   In their dealing, the Ravens gave up a second-round choice (52), fourth-round pick (125), which they acquired and then traded, a fifth-round pick (154), sixth-round pick (215) and a second-rounder in 2019, while adding a third-round pick (65) and fourth-round pick (132).
   Baltimore selected tight end Hayden Hurst and concluded the evening with quarterback Lamar Jackson.
   That is working the draft to your advantage.