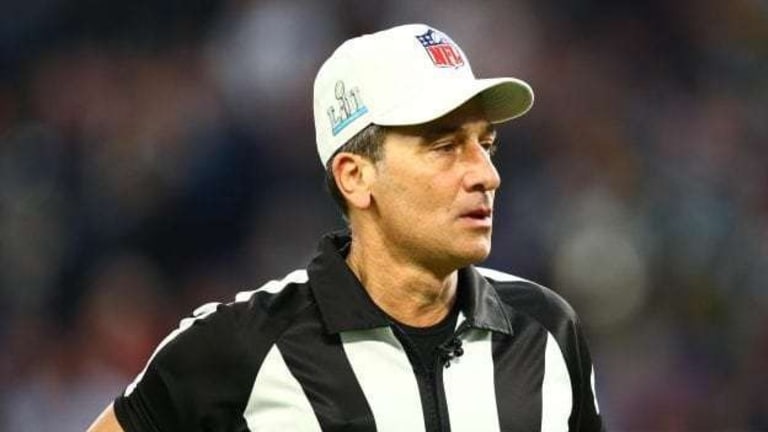 CBS adds Steratore as NFL, college basketball rules analyst
--- NFLDraftScout.com ---
--- NFLDraftScout.com ---
Former referee Gene Steratore will join CBS as a rules analyst for both the NFL and college basketball, the network announced Tuesday.
Steratore retired from the NFL after 15 seasons as an official on Friday. He worked Super Bowl LII in February and was involved in one of the most controversial on-field incidents in 2017 when he used an index card to determine if the Dallas Cowboys secured a crucial first down against the Oakland Raiders.
The 55-year-old also spent the last 20 years as a college basketball referee, primarily in the Big Ten.
"I'm excited to join CBS Sports and start the next chapter in my career," Steratore said in a statement. "Officiating runs in my family. It started with my father, who refereed college football and basketball for more than three decades. I wanted to follow in his footsteps and began officiating when I was 19 years old. I've had an amazing run, capped off by working the Super Bowl, but it's time to hang up my whistle for a new challenge.
"This is an incredible opportunity to continue working on the two sports I love — NFL football and college basketball — and help viewers gain a better understanding of the rules of the game and how they are applied."
Steratore will work from New York during the NFL regular season before moving to the broadcast booth for the playoffs and Super Bowl LIII in Atlanta. He will also work the Final Four of the Division I men's basketball tournament.