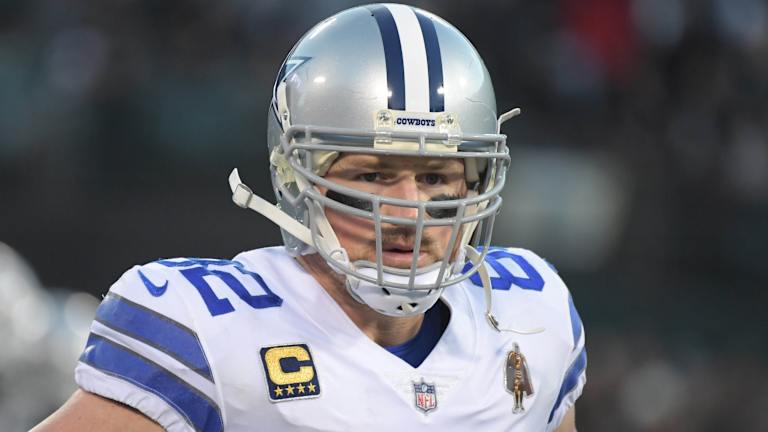 Tight end Jason Witten of the Dallas Cowboys is planning to retire after a 15-year playing career and join ESPN's team for Monday Night Football as an analyst, it was reported by Chris Mortensen of ESPN.
The 35-year-old Witten, who has started 229 of the 239 games in which he played, has made 1,152 catches for 12,448 yards and 68 touchdowns.
Witten, an 11-time Pro Bowl selection, holds NFL records for receptions in a single season by a tight end (110 in 2012) and receptions in a single game by a tight end (18 in 2012).
Witten's 1,152 career receptions rank fourth in NFL history behind Hall of Fame wide receiver Jerry Rice (1,549), tight end Tony Gonzalez (1,325) and Arizona Cardinals wide receiver Larry Fitzgerald (1,234).
In addition, Witten is second behind Gonzalez in career receiving yards and Pro Bowl appearances by a tight end.
Witten established Cowboys records for career receptions, career receiving yards and consecutive seasons with a reception, among others.
His 68 career receiving touchdowns rank third in Dallas history and fifth among tight ends in NFL history.
Witten, who was a first-team All-Pro selection in 2007 and 2010, joined the Cowboys as a third-round draft pick out of Tennessee in the 2003.