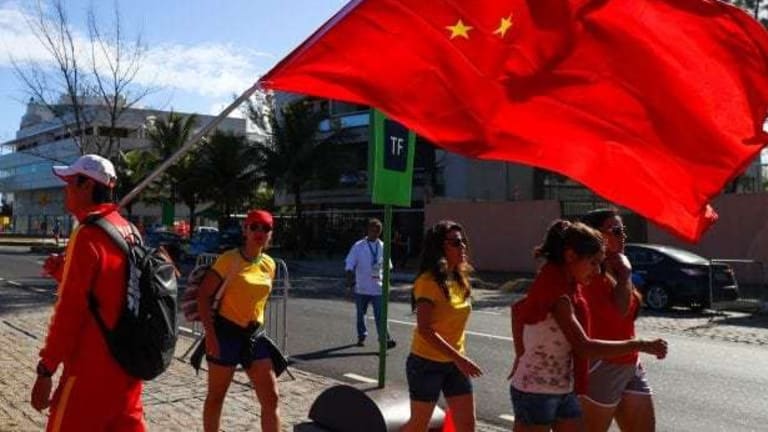 Ex-Ball State RB Brown gets 4-year sentence in China
--- NFLDraftScout.com ---
--- NFLDraftScout.com ---
Former Ball State running back Wendell Brown was sentenced to four years in prison by a Chinese court for being involved in a bar fight.
His lawyer and an activist called the sentence excessive.
"Four years for a fight in a bar is extremely unjust and excessive," said John Kamm, a San Francisco-based activist who frequently meets with senior Chinese officials to seek clemency for political prisoners in China and lobbied them on Brown's behalf.
Brown, a native of Detroit, was teaching American football in southwest China when he was arrested in September 2016 and later charged with intentional assault. He denied hitting a man at a bar, claiming he raised his arms in self-defense after being attacked.
A judge in the city of Chongqing issued the sentence after a brief hearing, Brown's lawyer Wu Junmei said by phone. She said Brown will appeal.
The altercation occurred on the night of Sept. 24, 2016, when revelers at a nightclub threw a bottle at Brown, his supporters say. A local man accused Brown of seriously injuring his eye, which had to be removed. The man demanded more than $100,000 in compensation or else he would pursue the case in court.
"I still don't understand: He is guilty of what?" Brown's mother, Antoinette, said by phone after hearing of the verdict. "It was all about the money. It was a clear shakedown. It's unfair justice."
China sometimes deports foreigners following their conviction, but it was unclear whether deportation was a possibility for Brown, Kamm said. Brown has been detained 20 months while awaiting the verdict.
Brown's supporters say the White House, the State Department and Michigan state officials have raised the case with China.
Brown, 31, played linebacker for Ball State between 2004 and 2008, and went on to play in the Canadian Football League before moving to China to coach.