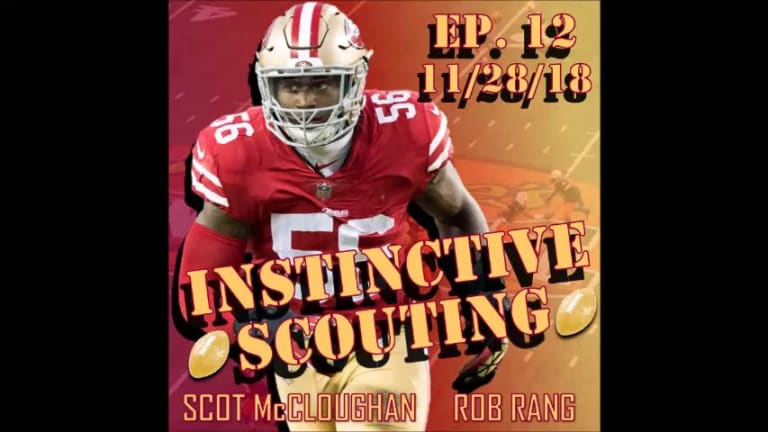 Former 49ers and Redskins GM Scot McCloughan discusses Reuben Foster
Episode 12 of the Instinctive Scouting Podcast, with Rob Rang & two-time NFL GM Scot McCloughan
In a must-listen episode of the Instinctive Scouting Podcast, ex-49ers and Redskins general manager Scot McCloughan gives his unique perspective (and frank assessment) of linebacker Reuben Foster, as well as the legacy left behind in the nation's capital 11 years after the tragic death of All Pro safety Sean Taylor.
McCloughan tackles the tough questions. Do the Redskins have the leadership in place to help Foster on and off the field? Would the 6-2, 230 pound Taylor be as successful at safety in today's pass-happy NFL?
From there, Scot and Rob switch to college football, taking a look back at some of the games which surprised them during Rivalry Week and preview the upcoming conference championships. The guys make their picks for the Power Five title games and debate which four teams are most deserving of the playoff spots.
And that is where things really get interesting – as a question about Ohio State and Oklahoma's playoff candidacy shifts to their talented underclassmen quarterbacks, Dwayne Haskins and Kyler Murray.
As always, thanks for listening!
Two-time NFL general manager Scot McCloughan joins NFLDraftScout.com Senior Analyst Rob Rang once a week in the Instinctive Scouting Podcast, a show dedicated to all things NFL and college football with an eye, always, towards the NFL draft.