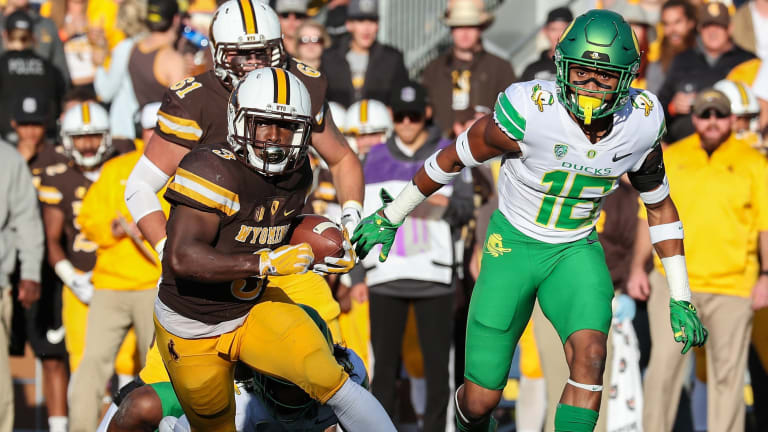 Hall transferring from Wyoming
--- NFLDraftScout.com ---
--- NFLDraftScout.com ---
Wyoming wide receiver Milo Hall has decided to leave the school.
Hall announced his decision via social media on Thursday, noting on his Twitter account his personal difficulties in dealing with the death of his brother in 2016 as a result of a gang-related incident.
"I will be transferring from The University of Wyoming, the last few years have been a rollercoaster for me due to the loss of my older brother," wrote Hall. "My story is far from finished, as I like to think it's just beginning."
Hall, who did not disclose where he plans to transfer, thanked his coaches at Wyoming and wished his friends at the school well in the future.
Cowboys coach Craig Bohl confirmed Hall's decision to transfer in a statement released by the school on Thursday.
"Milo has been a true team player during his time here at Wyoming, playing running back, wide receiver and special teams for us," said Bohl. "We wish Milo all the best in his future."
Hall had been shifted to wideout from running back during spring practice this year. He appeared in nine games in 2017, rushing 34 times for 100 yards and catching five passes for 21 yards. Hall also returned two kickoffs for 61 yards.