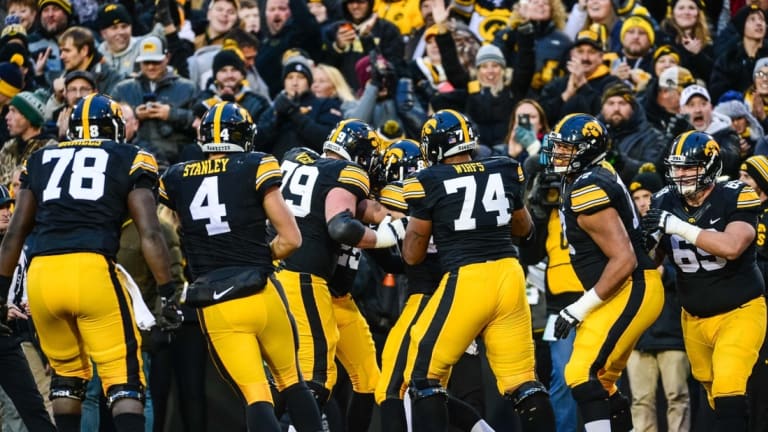 Iowa OL Wirfs faces drunken driving charge
Iowa sophomore offensive lineman Tristan Wirfs charged with operating a motor vehicle while intoxicated
Iowa sophomore offensive lineman Tristan Wirfs charged with operating a motor vehicle while intoxicated
Iowa sophomore offensive lineman Tristan Wirfs, who started eight games as a true freshman, was arrested early Sunday morning and charged with operating a motor vehicle while intoxicated.
He is the second Hawkeye to be arrested in a little over a week on alcohol-related charges. On July 21, defensive tackle Brady Reiff was booked on a public intoxication charge. Reiff has been suspended for the season-opener on Sept. 1 against Northern Illinois.
Wirfs was stopped around 1:45 a.m. in Iowa City, according to police reports. He was booked into the Johnson County Jail at 3:37 a.m. and was released at 10 a.m. Sunday morning.
"While we are currently gathering additional facts, I am disappointed in Tristan's decision-making based on the information that's already been confirmed," Iowa athletics director Gary Barta said in a statement released by the university. "He is subject to the rules and regulations of the UI Student Athlete Code of Conduct, and the rules and regulations of coach Kirk Ferentz and his program."