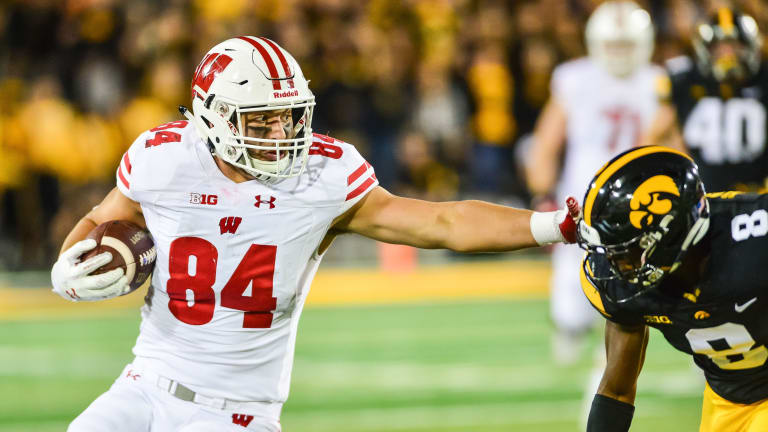 Iowa suspends CBs Hankins, Creamer for Purdue game
Coach Kirk Ferentz: "It is difficult but important to hold student-athletes accountable."
Coach Kirk Ferentz: "It is difficult but important to hold student-athletes accountable."
Iowa cornerbacks Matt Hankins and Trey Creamer have been suspended for this week's game against Purdue after being cited for disorderly conduct.
Hankins and Creamer received citations for noise complaints and disorderly conduct from the Iowa City Police Department related to a house party on early Sunday morning in Iowa City.
Neither player will be permitted to participate in any football activities during the suspension.
"Their actions demonstrate poor judgment and are not reflective of the high standards of citizenship that we try to uphold," coach Kirk Ferentz said in a statement. "It is difficult but important to hold student-athletes accountable."
Hankins and Creamer didn't travel with the team for Iowa's 30-24 loss at Penn State on Saturday.
A sophomore, Hankins started the first four games for the Hawkeyes before being sidelined for the past four with a number of injuries. Hankins recorded 18 tackles and a pass breakup in 2018 and was also responsible for a couple of key fourth-down stops against Iowa State.
Hankins burst on the scene with a solid freshman campaign, collecting 21 tackles and two pass breakup.
Creamer, who is a redshirt freshman, had entered summer camp in line for significant playing time this season but hasn't played a down in 2018.