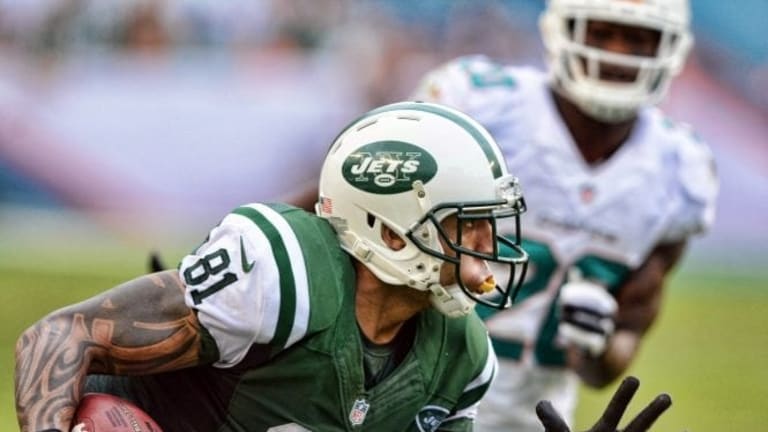 Judge: 'Impossible' to grant Winslow bail
--- NFLDraftScout.com ---
--- NFLDraftScout.com ---
Former NFL tight end Kellen Winslow II, who is facing myriad felony charges, was denied bail by a San Diego judge on Thursday.
The 34-year-old Winslow, accused of raping two transient women, was ordered to remain jailed after the judge cited fears that he would try to flee, referencing a movie by actor Tom Cruise as an example to deny his bail.
"So, what about all these movies I watch like 'Mission Impossible' and stuff like that where they create this endless loop?" the judge said in open court, per TMZ. "So the guy, like the Russians watching something … he sees everything is fine and meanwhile, Tom Cruise and all his folks are going around the scene and doing all this stuff."
Winslow's attorney told the judge that "Tom Cruise isn't on our team yet," but that failed to sway his decision.
A tight end for multiple teams and the son of former San Diego Chargers standout Kellen Winslow, the 34-year-old Winslow is scheduled to be back in court for a preliminary hearing on July 11.
Winslow pleaded not guilty to eight felony charges and one misdemeanor earlier this month in the Vista (Calif.) Superior Court. He was arrested on suspicion of kidnapping and raping several women, including a hitchhiker.
If convicted of all charges, Winslow could face life in prison. Those charges included five allegations since March. Among them are indecent exposure and two counts of burglary with intent to commit rape.
According to the initial complaint, the alleged victims are between age 54 and 86. Two of them said they were raped in a vehicle and a third reported that she was gardening when Winslow approached and exposed himself. In two other instances, he allegedly entered mobile homes in Encinitas, where he lives.
The latest incident occurred June 7 and involved an 86-year-old woman who lives at a mobile home park.
Winslow played in the NFL for 10 seasons with the Cleveland Browns, Tampa Bay Buccaneers, New England Patriots and New York Jets. He finished his career with 469 receptions for 5,236 yards and 25 touchdowns in 105 games.
The former No. 6 overall draft pick by the Browns out of the University of Miami was suspended in 2013 while with the Jets for violating the league's performance-enhancing drug policy. He also was arrested several times during his playing career, with one of those for possession of synthetic marijuana.