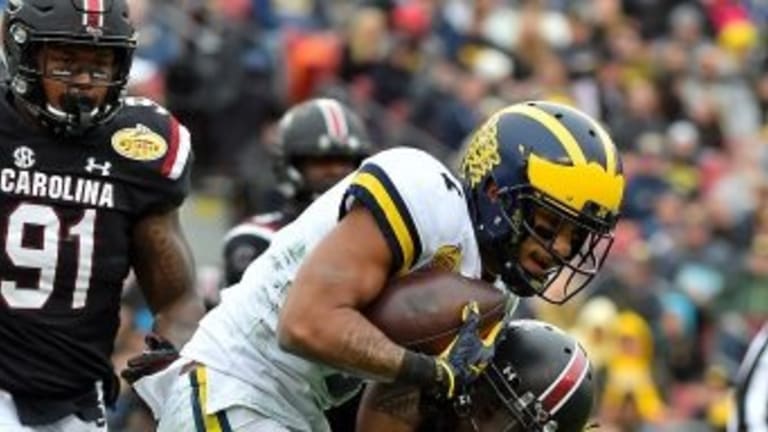 Michigan WR Black injures foot in practice
Michigan: "Tarik is currently being evaluated and no definitive time frame has been determined for his return to play."
Michigan might be without one of its top offensive weapons for a good portion of this season after wide receiver Tarik Black was injured during practice on Saturday.
The Athletic is reporting Black broke his right foot but the university has not confirmed the severity of the injury.
"The Michigan football program announced that wide receiver Tarik Black sustained a right foot injury at Saturday's practice. Tarik is currently being evaluated and no definitive time frame has been determined for his return to play," Michigan said in a statement.
Black missed 10 games last season with a broken left foot.
The 6-foot-3, 215-pounder burst onto the scene last year as a true freshman, catching a touchdown on his first reception against Florida. He led the team after three games with 11 receptions before being injured against the Air Force Academy.
Michigan opens its season on Saturday against Notre Dame.