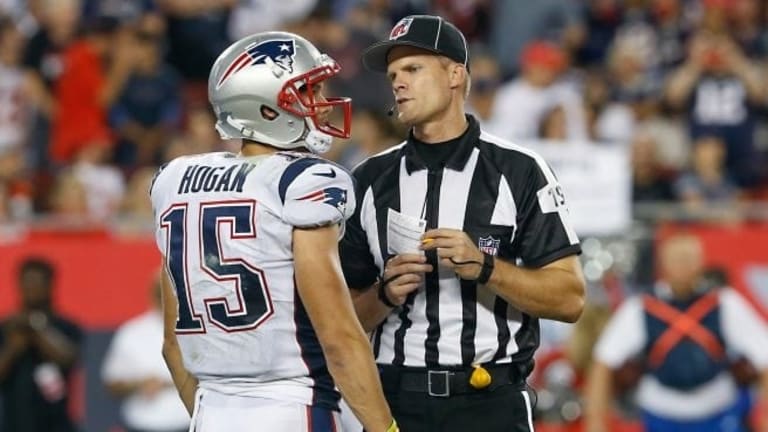 NFL promotes Martin to referee
--- NFLDraftScout.com ---
--- NFLDraftScout.com ---
Clay Martin has been promoted to referee, NFL senior vice president of officiating Al Riveron announced on Thursday.
Martin's promotion comes on the heels of the league losing four referees to retirement this offseason. Gene Steratore and Terry McAulay have since ventured into the broadcast booth as rules analysts while Ed Hochuli and Jeff Triplette also retired.
Martin spent the last three seasons as an umpire, including on referee Carl Cheffers' crew in 2017 after working previously with Hochuli. Martin also worked an NFL wild-card game pitting the Green Bay Packers against the New York Giants following the 2016 regular-season.
He'll join Shawn Hochuli, Alex Kemp and Shawn Smith as the other new referees for the 2018 season.
Steratore will join CBS as a rules analyst for both the NFL and college basketball, the network announced Tuesday.
He retired from the NFL after 15 seasons as an official on Friday. Steratore worked Super Bowl LII in February and was involved in one of the most controversial on-field incidents in 2017 when he used an index card to determine if the Dallas Cowboys secured a crucial first down against the Oakland Raiders
NBC Sports announced Wednesday that McAulay will serve as an on-air rules analyst for its games on NBC Sunday Night Football. The 59-year-old McAulay will also work Notre Dame games for NBC.