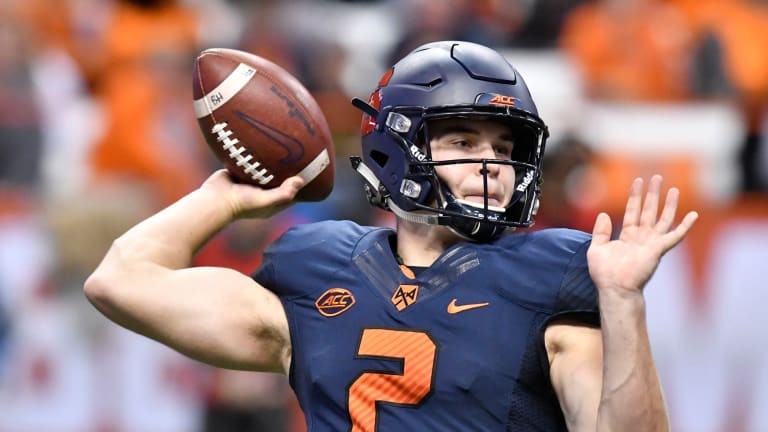 Numerous changes highlight latest Top 25 poll
Seven teams entered the poll after being unranked.
Seven teams entered the poll after being unranked.
Little changed at the top when the latest Associated Press Top 25 poll was released Sunday, but there were plenty of new entrants and plenty of movement.
Alabama retained the top spot by getting all 60 first-place votes. Clemson remained No. 2 after its 59-10 thrashing at Florida State on Saturday.
Notre Dame, LSU and Michigan retained spots three through five but seven teams entered the poll after being unranked, setting a record since the poll was expanded to 25 in 1989.
Amongst the new entrants are No. 22 Syracuse, which is ranked for the first time since 2001. Syracuse's fellow ACC school Virginia entered the poll at No. 23 for its first ranking since 2011.
Overall 11 ranked teams lost on Saturday, the most since the weekend of Nov. 26, 2016. Nine of te 11 ranked teams entering this weekend, creating room for upheaval among voters.
Houston and Utah State entered the poll at 17th and 18th respectively. Ahead of Syracuse and Virginia are Fresno State and Mississippi St while Boston College returns to the at No. 24.
The biggest drops in the poll were made by Texas A&M and Texas. Texas A$M went from No. 16 to No. 25 after losing to Mississippi State while Texas dropped from No. 6 to No. 15 after a close to Oklahoma State.
The College Football Playoff selection committee releases its first set of ranking on Tuesday.