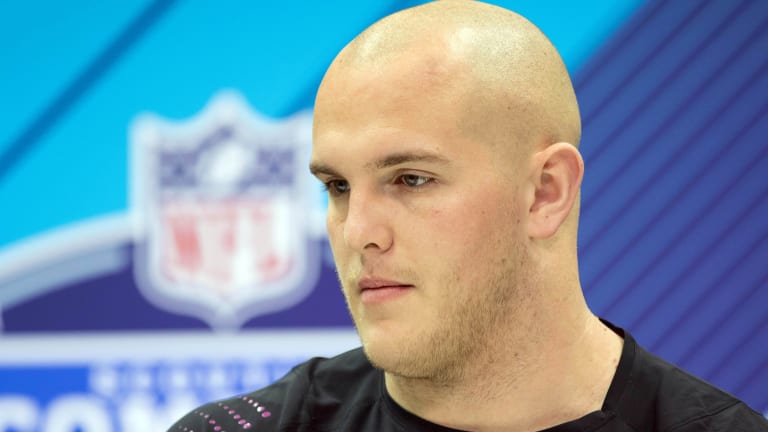 Ohio State C Price (pec) expected to be ready for training camp
--- NFLDraftScout.com ---
--- NFLDraftScout.com ---
Former Ohio State center Billy Price received a favorable medical report on the eve of the first round of the NFL draft.
Price, who underwent surgery to repair a partially torn pectoral muscle sustained at the NFL Combine, will be ready for the start of training camp, his doctor said in a letter Wednesday, per Cleveland.com.
"His prognosis is for a full recovery," wrote Dr. David Altchek, who performed the surgery on March 6. "It is anticipated that he will be able to participate in the NFL training camp at the end of July without restriction."
Price, who can also play guard, was projected as a first-round pick by NFLDraftScout.com before the injury, but is now listed as the third-ranked center prospect and the No. 72 prospect overall. NFLDraftScout.com projects he will be taken in the second or third round.
Earlier this week, Price said on SiriusXM NFL Radio that he has made a lot of progress in his recovery and has regained full range of motion.
Price said his recovery is to the point that he is bench-pressing 10-pound dumbbells for the first time since suffering the injury.
The NFL draft will be held Thursday through Saturday at AT&T Stadium in Arlington, Texas.