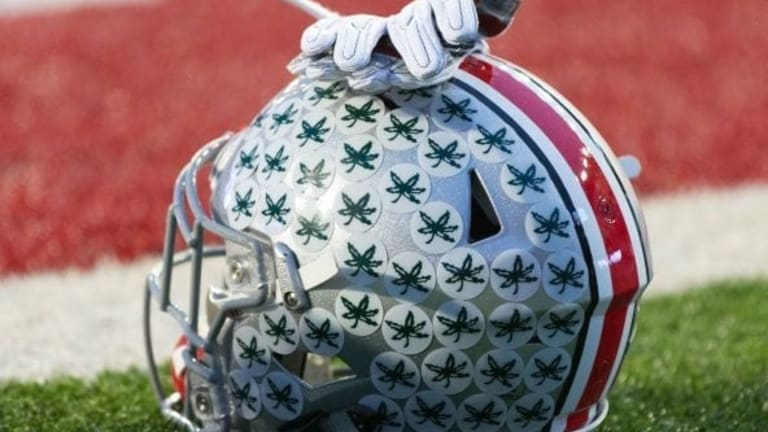 Ohio State in East, Wisconsin in West are Big Ten Picks
There is at least some preseason debate in the loaded Big Ten East, but not so in the West.
Wisconsin received all 28 votes in a poll of Big Ten media conducted by Cleveland.com in advance of the league's media days, which begin Monday in Chicago.
Ohio State was the clear pick in the East, picking up 23.5 first-place votes, while Michigan State had two, Michigan 1.5 and Penn State one in a crowded pack chasing the Buckeyes.
Voters were nearly evenly split as to the overall league champ.
Ohio State received 14 votes, one more than Wisconsin. One voter chose Michigan State.
Wisconsin finished 13-1 last season, missing out on a College Football Playoff berth when it lost to the Buckeyes in the Big Ten title game.
The Badgers return 14 starters, including sophomore running back Jonathan Taylor (expected to be a Heisman candidate) and All-American senior linebacker T.J. Edwards.
The Buckeyes, 12-2 in 2017, are especially talented on the defensive line, led by junior end Nick Bosa, who is the national preseason Defensive Player of the Year in Lindy's College Football Annuals.
Ohio State is loaded on offense, too, with running backs J.K. Dobbins and Mike Weber, all-purpose receiver Parris Campbell and talented Dwayne Haskins expected to step in at quarterback for departed J.T. Barrett.
Here is the voting in the Big Ten media poll:
BIG TEN EAST
Ohio State, 191.5 points (23.5 first-place votes)
Michigan State, 142 points (2)
Penn State, 141.5 points (1)
Michigan, 140.5 points (1.5)
Maryland, 75.5 points
Indiana, 60 points
Rutgers, 33 points
BIG TEN WEST
Wisconsin, 196 points (28 first-place votes)
Iowa, 155 points
Northwestern, 138 points
Nebraska, 104 points
Purdue, 98.5 points
Minnesota, 64.5 points
Illinois, 28 points.