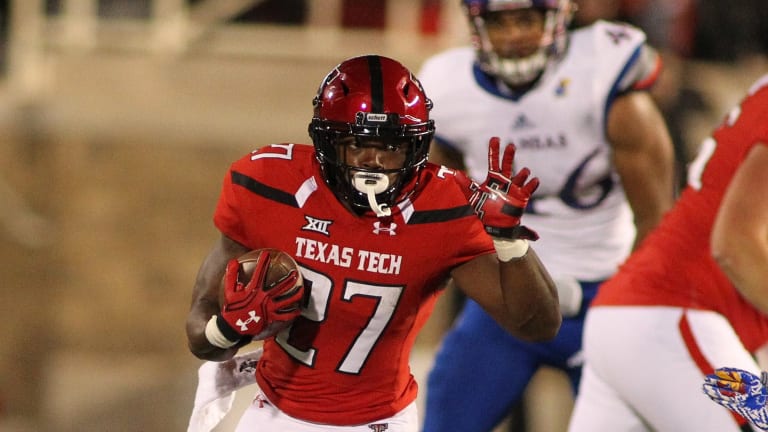 Report: Felton, Stringer staying at Texas Tech
--- NFLDraftScout.com ---
--- NFLDraftScout.com ---
Texas Tech running back DeMarcus Felton and linebacker Brayden Stringer, who had planned to transfer, had a change of heart and decided to stay with the school, according to the Lubbock Avalanche-Journal.
Felton and Stringer were both listed on the most current Red Raiders' roster even though they announced earlier this spring they planned to leave the team and transfer elsewhere.
Felton, a senior, announced via Twitter in May that he would transfer out of Texas Tech as a graduate transfer. He rushed for 529 yards with four touchdowns over three years. He is expected to play behind Da'Leon Ward and Tre King.
Stringer, a junior, announced in April that he would transfer. He appeared in almost every game over the past two seasons but figures to continue in a backup role.
The Journal also reported that junior linebacker Kevin Moore, senior cornerback Jaylon Lane and sophomore punter John De La Garzaare no longer on the team's roster. Moore played in 12 games last season and Lane started three games.