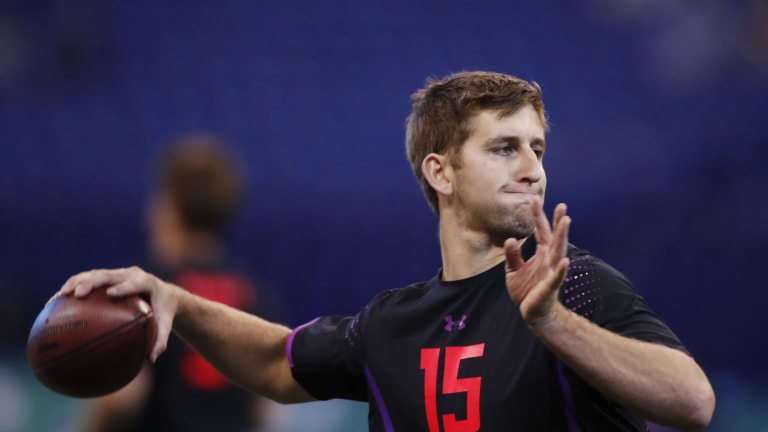 Recent reports indicated the New York Jets had settled on taking quarterback Baker Mayfield with the third overall pick in the NFL Draft, which starts Thursday in Arlington, Texas.
However, a report Wednesday suggests the Jets may have shifted their focus to UCLA quarterback Josh Rosen.
FOX Sports' Jay Glazer said during NFL Network's NFL Total Access: Draft Preview that the general managers who once believed Mayfield was the Jets' top choice now believe Rosen is their man.
"I think Josh Rosen is the guy that they're going to zero in on," Glazer said.
Rosen had a good meeting with the Jets, and got along particularly well with Jets offensive coordinator Jeremy Bates, according to NFL Network's Mike Garafolo.
Another factor may be the reports over the past day that suggest the Cleveland Browns might be seriously considering taking Mayfield with the No. 1 overall pick, which would remove the Oklahoma star out of the picture for the Jets.
Cleveland.com reported the Browns have narrowed their choices for the top pick to Mayfield and Wyoming quarterback Josh Allen.
Rosen is ranked as the No. 2 overall prospect in the draft by Rob Rang of NFLDraftScout.com, while Allen is 10th and Mayfield is 13th.
All three are behind USC quarterback Sam Darnold, who is pegged as the top pro prospect by Rang.