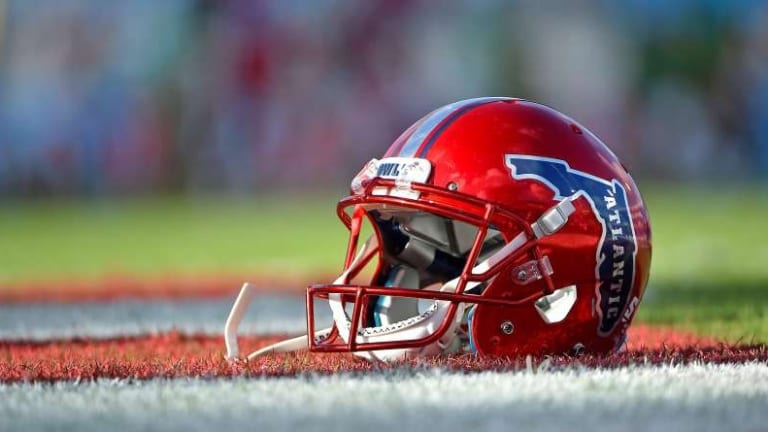 Reports: Indiana QB Tronti transferring to Fla. Atlantic
--- NFLDraftScout.com ---
--- NFLDraftScout.com ---
Indiana quarterback Nick Tronti is transferring to Florida Atlantic, multiple media outlets reported.
Tronti, a redshirt freshman who did not play last season, announced in early May that he was planning to leave the Hoosiers' program.
A native of Ponte Vedra Beach, Fla., Tronti was named Florida's Mr. Football as a high school senior in 2016, OwlAccess.com reported.
The 6-foot-2, 205-pound Tronti was named Indiana's offensive scout team player of the year, but he revealed his plans to transfer shortly after Arizona graduate transfer quarterback Brandon Dawkins signed with the Hoosiers.
Tronti threw for 3,328 yards and 34 touchdowns in his final year of high school. He also amassed 650 yards and 19 touchdowns on the ground.
Quarterback Jason Driskel still has a year of eligibility remaining for Florida Atlantic, which went 11-3 last season under first-year coach Lane Kiffin.