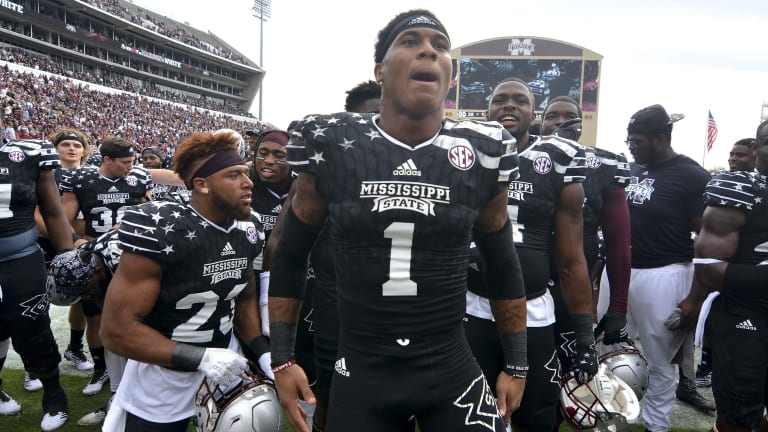 Supplemental Draft set for July 11
--- NFLDraftScout.com ---
The 2018 NFL Supplemental Draft has been set for July 11 at 1 p.m. ET, league spokesman Michael Signora said on Monday.
Former Mississippi State defensive back Brandon Bryant, ex-Western Michigan cornerback Sam Beal and former Virginia Tech cornerback Adonis Alexander will be available.
Alexander held a pro day last Wednesday while Bryant did the same on Monday morning. Beal is expected to host teams on Thursday.
Bryant attracted representives from 14 teams to his pro day. The Rams, Browns, Falcons, Jets, Giants, 49ers, Colts, Steelers, Saints, Jaguars, Texans, Raiders, Ravens and Redskins were all represented, Chase Goodbred of NFL Media reports.
The supplemental draft is seven rounds.
Per league rules, a team is forced to surrender a pick in the 2019 NFL Draft of the same round should it select a player in the supplemental draft. Any player who goes undrafted immediately becomes a free agent.
The supplemental draft is very different from the media bonanza that occurs each spring in the regular draft. The supplemental draft is carried out via e-mail among teams and is not televised. The selection order is different as well.
The teams are slotted into three groups based on their win/loss percentage the previous year and are then placed in a lottery with the official order not being released to the public.
Beal and Alexander have flashed length, athleticism and ball-skills throughout their college careers.
Beal, who is listed at 6-foot and 185 pounds, earned second-team All-MAC honors last year. He recorded two interceptions, including one against USC's Sam Darnold — the No. 3 overall pick in the draft — in Western Michigan's season opener.
Per Rob Rang of NFLDraftScout.com, the 6-3, 195-pound Alexander is bigger and more explosive than Beal and has a greater track record of producing turnovers, intercepting seven passes over three seasons in Blacksburg. Alexander was a safety in his first season with the Hokies, when he set career-highs for tackles (55) and interceptions (four).
Bryant, who is listed at 6-3 and 215 pounds, was part of the safety rotation for the Bulldogs, mostly lining up between the hashes as a free safety.
Per Dane Brugler of NFLDraftScout.com, Bryant showed intriguing promise as a redshirt freshman, but his production declined in each of his last two seasons in Starkville, including career-lows in starts (seven) and tackles (32) in 2017.
The last player to be selected in the NFL Supplemental Draft was offensive tackle Isaiah Battle in 2015 by the then-St. Louis Rams. Battle, who is now with the Seattle Seahawks, New York Jets wide receiver Terrelle Pryor (2011) and Cleveland Browns wideout Josh Gordon (2012) are the lone active players who were taken in the NFL Supplemental Draft.
Among the most notable supplemental selections were quarterback Bernie Kosar (Cleveland, 1985), wide receiver Cris Carter (Philadelphia, 1987) and linebacker Brian Bosworth (Seattle, 1987).