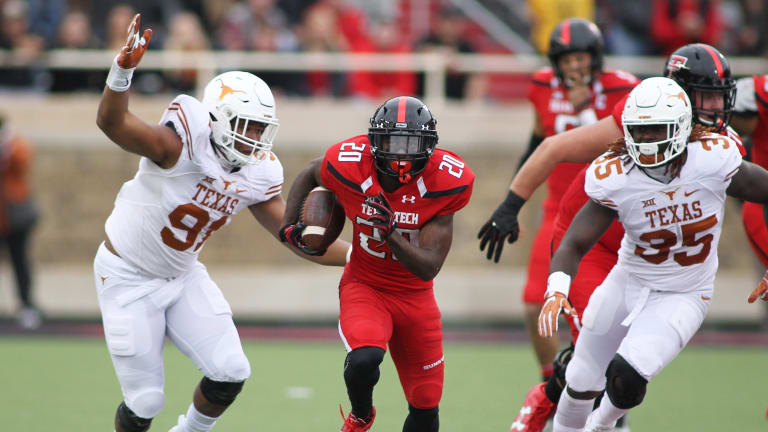 Texas LB Freeman transferring
--- NFLDraftScout.com ---
--- NFLDraftScout.com ---
Texas senior linebacker Edwin Freeman announced Saturday that he will leave the program as a graduate transfer.
Freeman played in 11 games with the Longhorns last year as a junior and graduated this spring.
"I will forever be grateful to The University of Texas and all of my coaches for giving me the opportunity to come earn my degree and play football at my dream school," Freeman said in a statement. "I especially want to thank all of my teammates who have become my brothers over the last four years. With that said, I've decided to transfer with my degree in hand and pursue an opportunity at another school to finish my football career."
Freeman started five games his sophomore season. He fell behind on the depth chart this spring because of a triceps injury.
Freeman was a highly-regarded recruit coming out of high school in Arlington, Texas, in 2014.
He has not yet indicated where he might transfer.