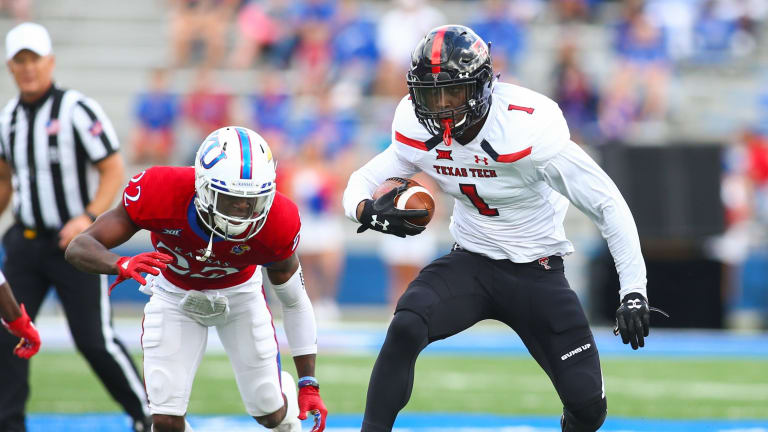 Texas Tech releases WR Shorts from scholarship
--- NFLDraftScout.com ---
--- NFLDraftScout.com ---
Wide receiver Quan Shorts was released from his scholarship at Texas Tech less than two weeks after he was dismissed from the team.
Shorts announced the news via social media on Monday, calling it a "bittersweet" day in a posting on his Twitter account.
"I just received my official release from Texas Tech University," wrote Shorts, adding that he will "not be completing the mission with my Red Raider Family" to win a Big 12 conference championship.
Shorts was kicked off the team after police in Lubbock, Texas, arrested him on a misdemeanor marijuana possession charge. A Lubbock Police Department statement said officers were at an apartment complex as part of an ongoing investigation on June 15 when Shorts was arrested.
About two hours after the arrest, Texas Tech coach Kliff Kingsbury announced that Shorts had been dismissed from the team, and a statement said the university would have no further comment.