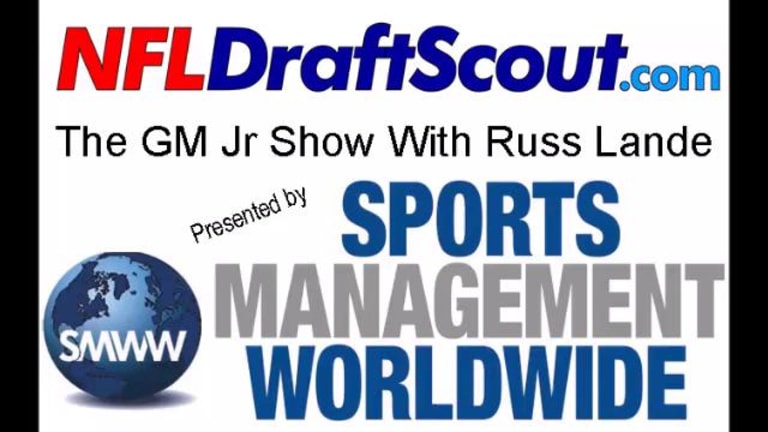 The GM Jr Show With Russ Lande, Episode 3: WR Preview
Presented By Sports Management World Wide
www.SportsManagementWorldWide.com | @SMWW
Former NFL scout and front office executive Russ Lande provides draft analysis leading up to the 2019 NFL Draft in Nashville. Lande is the president and founder of GM Jr., a premier draft guide and long-time staple in the scouting community, dedicated to pro prospects. Lande has over 20 years of scouting experience having worked in the NFL, CFL and XFL. He spent four seasons with the Los Angeles Rams and three seasons with Cleveland Browns, in addition to six years with the Montreal Allouettes of the CFL. The Chicago resident also served in the scouting department of the original XFL. Be sure to tune-in each week, as he joins host Ric Serritella to discuss the 2019 NFL Draft.
Episode 2: WR Preview
Co-hosts Russ Lande and Ric Serritella preview the 2019 NFL Draft WR class. Why has evaluating WRs become so difficult? Who is the top wide out in this year's draft class? How much risk/reward players exist on day three? Tune-in and find out!
SMWW Online Course:Football GM and Scouting Course Learn to Scout Football and Manage a Team with Russ Lande