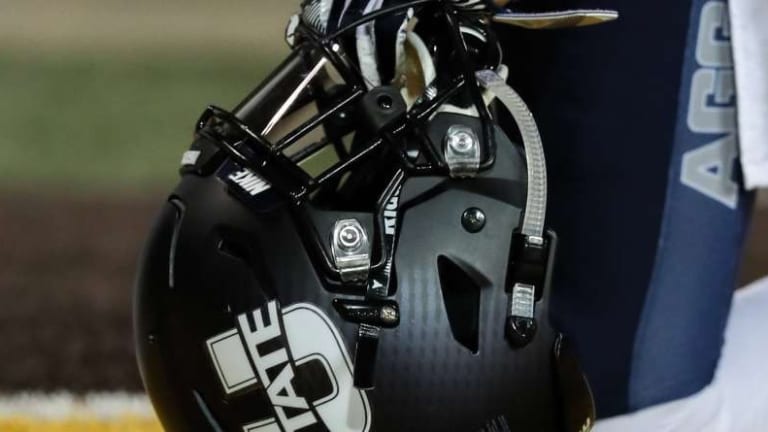 Utah State LB Evans faces sex charges
--- NFLDraftScout.com ---
--- NFLDraftScout.com ---
Utah State linebacker Jamaal A. Evans was charged with sexually assaulting a woman at a party, according to court documents filed on Thursday in Salt Lake City.
Evans claims the sex was consensual.
Prosecutors said the 19-year-old Evans took an intoxicated woman into a room and assaulted her on June 17. Rape and forcible sodomy charges were filed against him.
Evans' lawyer, Shannon Demler, did not immediately return a call from the Associated Press seeking a comment.
Court records show that when the woman's friend confronted Evans about what happened, he told her: "When you're in the moment and you want what you want, just got to do it sometimes," and that he "gave that girl what she wanted."
Evans reportedly told police that he was "a little buzzed," but that the woman didn't seem to be drunk until she vomited after the encounter.
Others at the party told police the woman was acting intoxicated and her friend told police the woman was "completely incoherent."
The woman told police she couldn't remember what happened.
Evans, from Las Vegas, redshirted as a freshman linebacker at Utah State last season and has been suspended from the team.
The charges against Evans come as former Utah State football player Torrey Green is about to go on trial on charges alleging he assaulted seven women between 2013 and 2015. Green has maintained his innocence.