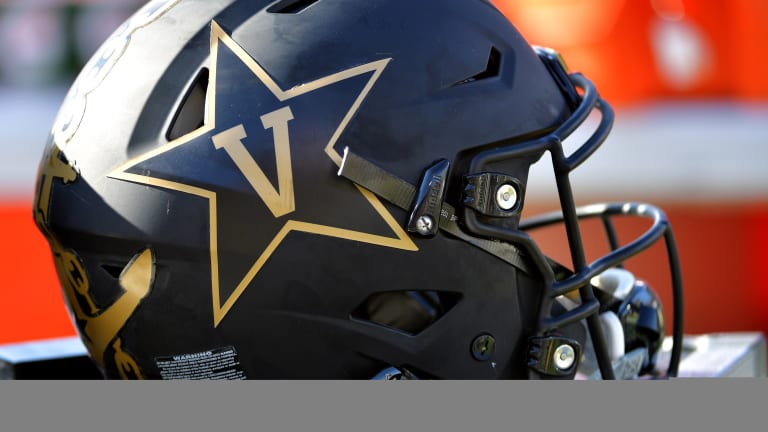 Vanderbit TE Cockrell loses cancer battle
Tight end Turner Cockrell of Vanderbilt died on Thursday after a year-long battle with cancer, the school announced.
Cockrell, a redshirt sophomore, revealed early in September that he had been battling melanoma since November of 2017. A procedure to remove cancerous lymph nodes in his ear and collarbone was conducted last December, but it was later learned that the cancer had already spread to his lungs.
"My heart is broken for Randy, Noelle and the Cockrell family, for all of Turner's teammates, and for all who came in contact with Turner," Vanderbilt head football coach Derek Mason said in a statement. "Turner had a wonderful spirit and fought an incredible fight. He was a Vanderbilt Man through and through, and he will always be remembered here."
Cockrell did not play this season but remained a part of the program, sitting with Mason's family in the stadium on game days and staying closely connected to his teammates.
The 21-year-old Cockrell died at his home in Acworth, Ga., surrounded by his family, according to Vanderbilt spokesperson Larry Leathers. No funeral arrangements have been determined.
Vanderbilt players were told of Cockrell's death in a special team meeting.
On Thursday night, Citadel quarterback Brandon Rainey wore Cockrell's No. 82 in a game against Charleston Southern to honor his former high school teammate.