NFL Draft: NFLPA Collegiate Bowl Day One Money Makers
During a busy first day of practice at the NFLPA Bowl, a number of players showed out as they were going through drills in an unpadded session.
NFLPA Collegiate Bowl Day One Money Makers
Jequez Ezzard, WR, Sam Houston State
A dynamic playmaker and national champion, Ezzard displayed explosiveness and wiggle in all drills. As a slot receiver, he was able to separate underneath and give his quarterback the opportunity to move the chains. The former Howard and Sam Houston State standout did an excellent job fielding punts and will look to continue to impress scouts as the week progresses.
Michael Woods II, WR, Oklahoma
The Oklahoma product was able to consistently separate in team and one-on-one drills, posing a serious vertical threat to defenders. Having the ability to win deep with his speed and ball tracking opened up the short and intermediate areas of the field where the 6013, 200-pound wideout caught the ball reliably.
Dai'Jean Dixon, WR, Nicholls State
In team drills, Dixon was the go-to receiver for whoever was playing quarterback due to his sure hands and big frame. Being able to create windows of separation play in and play out allowed him to rack up multiple receptions on the day. Dixon is building on the high expectations that scouts had going into the week.
Tyreek Maddox-Williams, LB, Rutgers
After impressing with his rocked-up frame in weigh-ins, Williams was able to carry his positive momentum to the football field. His light footedness was apparent when going through drills as he moves with high step frequency. In team drills, the former Scarlet Knight showed the range and speed that scouts are eager to see all week.
Gregory Junior, CB, Ouachita Baptist
Despite strong competition from a number of Power-5 receivers, it was the Division II product that was able to win rep after rep with sound technique, quick-twitch athleticism and ball skills. Junior was up to the challenge against bigger or smaller receivers and showed the ability to play multiple techniques. If he was not on everyone's radar yet, he surely has to be after this performance.
Photos From 2022 NFLPA Collegiate Bowl Day One Practice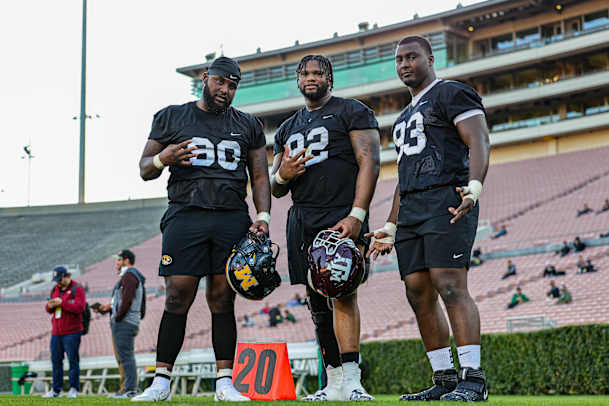 *Go All Access - Subscribe to NFL Draft Bible today and receive a one-year subscription to Sports Illustrated magazine, for FREE!
CLICK BELOW FOR MORE NFL DRAFT CONTENT
2022 All-Star Game Measurements
East/West Shrine Bowl (COMING SOON)
Senior Bowl (COMING SOON)
NFL Draft All-Star Game Tracker
Combine | Senior Bowl | Shrine Bowl | NFLPA Bowl | Hula Bowl | Cajun Bowl | CGS | Topical Bowl | HBCU Bowl | HBCU Combine
2022 NFL Draft All-Star Game Info
Pro Football Free Agent Database
Latest Podcast Episodes