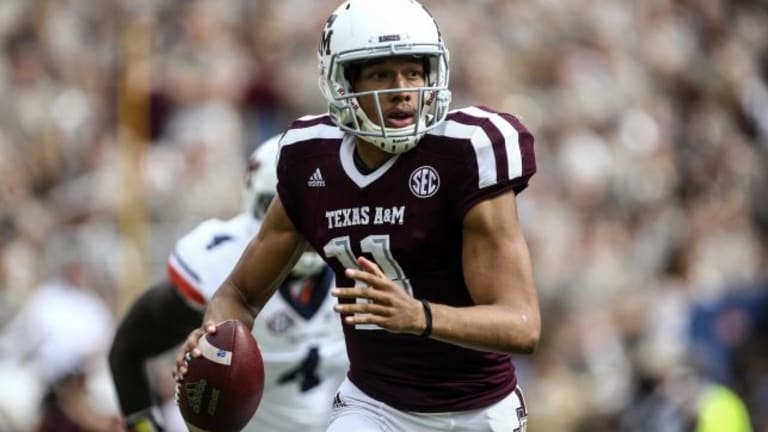 Coach Jimbo Fisher names QB Kellen Mond to start for Texas A&M
Fisher: "I thought (Mond) had a little better camp overall and he is our starter."
Coach Jimbo Fisher of Texas A&M announced on Wednesday that sophomore quarterback Kellen Mond will start for the Aggies in Thursday night's season opener against Northwestern State at College Station, Texas.
Mond has been battling redshirt sophomore Nick Starkel for the job since spring practice.
"I thought (Mond) had a little better camp overall and he is our starter," Fisher said while making the announcement during the Southeastern Conference's weekly teleconference. "We feel very comfortable with Nick also, though."
Fisher, in his first season at Texas A&M after posting an 83-23 record in eight seasons at Florida State before resigning to take the Aggies' job last December, said Starkel also will play but that he does not have a plan for rotating the quarterbacks.
Mond started eight games as a true freshman for the Aggies, going 5-3 with 1,375 passing yards and 340 rushing yards.
Starkel started five games last season, passing for 1,793 yards and 14 touchdowns.
"His hand placement, his hips, his eyes — tremendous," Fisher said of Mond recently. "Throwing the ball much more accurate down the field and understanding the leverage and air … throwing the ball with his feet and hips very well."
Fisher also said that linebacker Anthony Hines, a projected starter, will miss the opener because of an injury, but is expected to return next week when the Aggies play No. 2 Clemson.