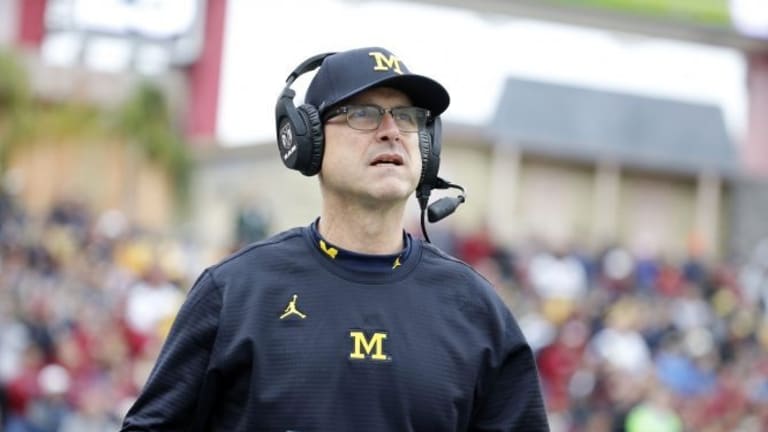 Michigan makes scholarship offer to eighth grader
--- NFLDraftScout.com ---
Michigan offered a scholarship to an eighth grader this week.
Tyler Martin won't graduate from high school until 2022, but his college plans may already be set.
"Extremely excited and honored to receive an offer from The University of Michigan! Huge thanks to @FBCoachDBrown@CoachJim4UM@Coach_Willey_FB #GoBlue," Martin posted on Twitter.
Martin, a Cambridge, Mass., native, led Buckingham Browne & Nichols with more than 100 tackles at linebacker and also started every game at tight end. Even though he is in eighth grade, he plays on the team's varsity squad. Buckingham Browne & Nichols is a private K-12 school.
"He's a tremendous kid that happens to be a tremendous athlete," Browne & Nichols coach Mike Willey told USA Today. "He's worked exceptionally hard and put himself in a good position, that's why I think Michigan says, yeah, this is the kind of guy they want."
Martin is 6-foot-3 and 227 pounds.