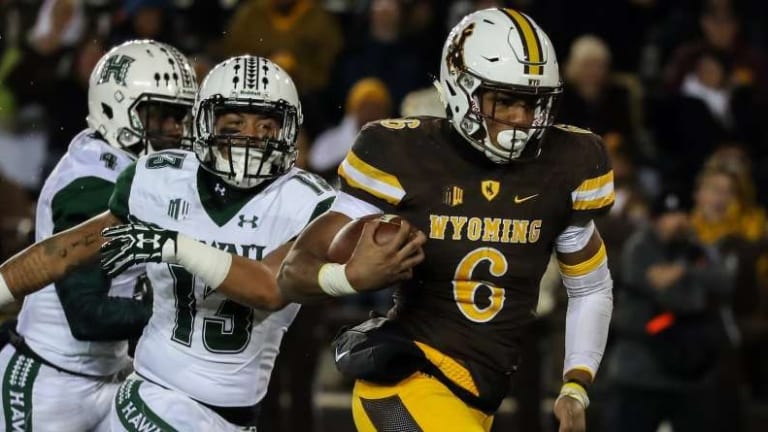 Wyoming RB Woods, DT Jackson to miss season with injuries
--- NFLDraftScout.com ---
Wyoming sophomore running back Trey Woods will miss the 2018 season due to a shoulder injury, according to wyosports.net.
Woods led the Cowboys in rushing as a freshman in 2017 with 493 yards and a pair of touchdowns on 124 carries. He also had four receptions for 74 yards.
The 6-foot-3, 216-pound Woods, who rushed for a career-high 135 yards against Hawaii, finished the spring second on the team's depth chart, according to the school's official website.
Kellen Overstreet, Milo Hall and Nico Evans will likely see the bulk of the action when practice resumes in August.
Defensive tackle Javaree Jackson, also a sophomore, will miss the season as well because of a back injury, wyosports.net reported.
The 6-foot-5, 273-pound Jackson appeared in 11 games last season, making one start. He registered 24 tackles, including 10.5 for loss.