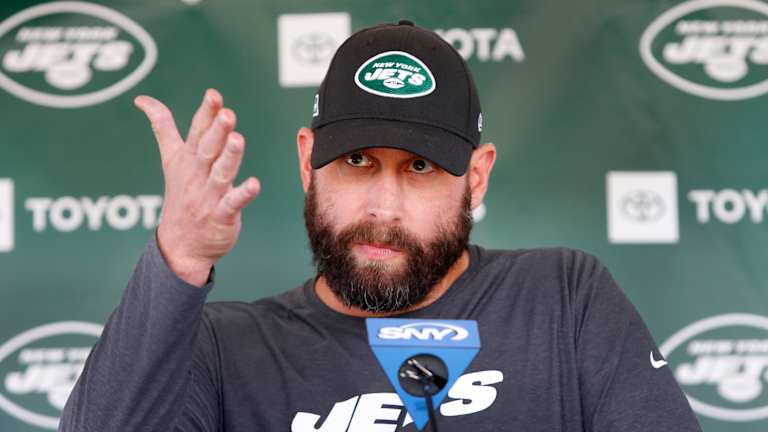 New York Jets owner Chris Johnson to fans on Sunday: Hopefully the team shows up (they didn't)
New York Jets owner Chris Johnson gives an indictment of Adam Gase to fans before the loss at the Jacksonville Jaguars
This isn't exactly a ringing endorsement of Adam Gase's first eight weeks as head coach of the New York Jets. Ownership doesn't think that the team showed up two weeks ago. 
They were the ones who were ghosts, the cynic might say. 
Prior to the Jets 29-15 loss at the Jacksonville Jaguars this past Sunday, Jets owner Chris Johnson stopped and talked to fans. A number of Jets fans, both those in Florida as well as a sizable contingent from the tristate area, made the trip to Jacksonville to support the green and white. 
They were treated to yet another lackluster performance. This is becoming the rule and not the exception during Gase's first year as head coach of the Jets. 
And following the Jets poor showing the week before, a 33-0 home loss to the rival New England Patriots, Johnson's simple pregame comments to the fans showed that he too wants to see the team do more than rollover. 
"Hopefully the team will actually show up this week," Johnson said in the video. 
They didn't and this team, as well as second-year quarterback Sam Darnold, are in clear regression. 
The Jets are now 1-6 on the year. The fact that Johnson doesn't see the Jets as having "shown up" in the loss to the Patriots the week before is not a good look for Gase. 
Injuries have decimated this team and truthfully, the roster isn't very good. The Jets are mired in a rebuild, something that is obvious after Monday's trade of former first round pick Leonard Williams, who was shipped across town to the New York Giants for multiple picks in next year's NFL Draft. 
But a lack of effort or not showing up is troublesome for the Jets. This team did show up two weeks ago in Darnold's return from mono to beat the Dallas Cowboys. 
Perhaps Johnson is just frustrated at the constant rebuilding of this team. Or perhaps he simply wants to see more development and some heart from Gase's team. To think that this team beat the Cowboys three weeks ago and then laid successive duds must render the Jets owner exasperated.