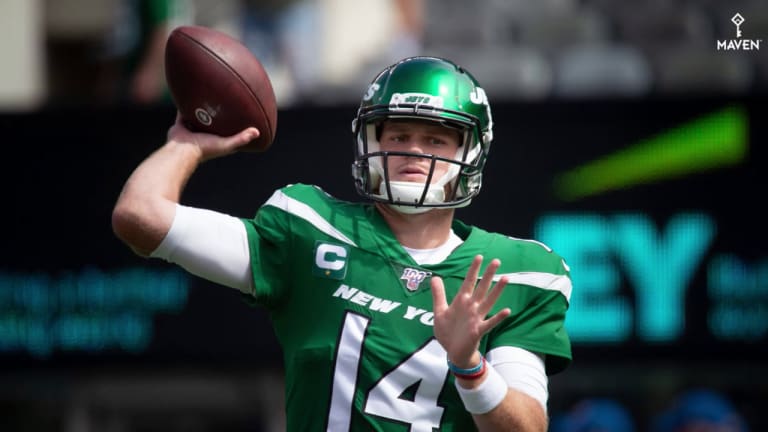 Sam Darnold set to play Sunday, will practice on Wednesday
Sam Darnold will practice on Wednesday and looks good for Sunday
New York Jets quarterback Sam Darnold looks to be a go for Sunday's game, an injured left thumb not likely to sideline him at the Miami Dolphins. 
Darnold will wear a splint in practice on Wednesday according to Jets head coach Adam Gase.  When asked about possible surgery for the second-year quarterback, Gase wasn't clear about any prognosis other than being available for this weekend. 
"I'm not sure about that. I just know is he said he's good to go, doctor said he's good to play," Gase said during his Wednesday press conference. "So, we're good for right now." 
When asked about the protection Darnold would be wearing on his left hand during and possibly the game, Gase downplayed everything. 
"It's nothing crazy, he's taped up," Gase said. "It's nothing that restricts him." 
In Sunday's 2-15 loss at the Jacksonville Jaguars, Darnold was 21-for-30 for 218 yards with two touchdowns and three interceptions. Darnold has thrown seven interceptions over the last two games. 
Darnold missed three games earlier this year after being diagnosed with mono.