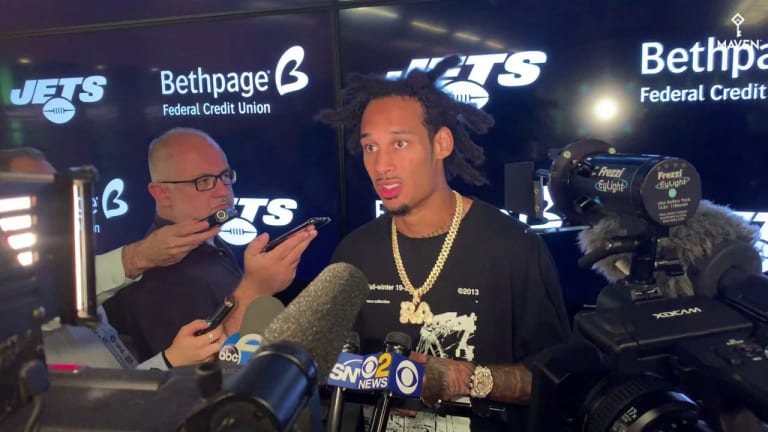 Source: Two teams showed 'significant' interest in Robby Anderson
Two teams had interest in New York Jets wide receiver Robby Anderson
Robby Anderson wasn't traded by the New York Jets on Tuesday but at least two teams were seriously interested in the wide receiver. 
A source close to the situation tells SportsIllustrated.com's Jets Maven that the Oakland Raiders and the Philadelphia Eagles both had interest in Anderson. The source said that the Jets earlier this week were seeking a third round pick in exchange for the former Temple wide receiver. Tuesday was the trade deadline in the NFL. 
The source said that the interest from both team's was "significant." 
On Tuesday morning, ESPN's Chris Mortensen reported that the Jets were seeking a fourth round pick for Anderson. 
Currently in the final year of his rookie contract, Anderson was an undrafted rookie free agent who made the team following an impressive training camp in 2016. 
Anderson currently has 21 receptions for 309 yards. Two weeks ago in a home win over the Dallas Cowboys, Anderson posted a season-best five receptions for 125 yards with a touchdown.