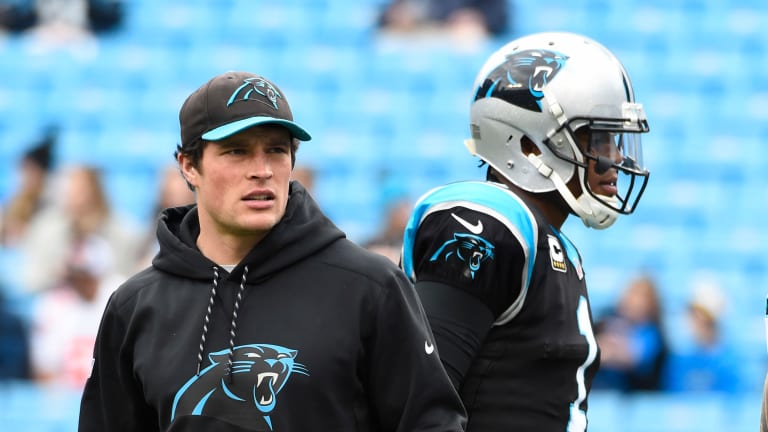 Cam Newton, Luke Kuechly Won't Play in Preseason Game Against Bears
Despite saying that all four quarterback 'should' play Thursday, Ron Rivera said that Cam Newton will sit out the first preseason game.
Panthers head coach Ron Rivera announced on Tuesday that Cam Newton and Luke Kuechly will sit out the first preseason game against the Chicago Bears.
Rivera told reporters on Monday that he planned on playing all four quarterbacks -- but, Kyle Allen will get the start now. This will spark the real quarterback battle between Allen and Will Grier for the second-string spot.
Taylor Heinicke is still nursing an arm injury -- so Allen and Grier will take a majority of the snaps throughout the game. This will also give Newton some much-needed rest time after coming off of his second shoulder injury.
There have been reports that Kuechly was in concussion protocol, but Rivera shut those down pretty quickly. Kuechly left practice last Wednesday with an undisclosed injury, and the only update on him is that the team is being very cautious.
Thursday will feature some very intense position battles, and it will give some of the younger players some more time to prove themselves.