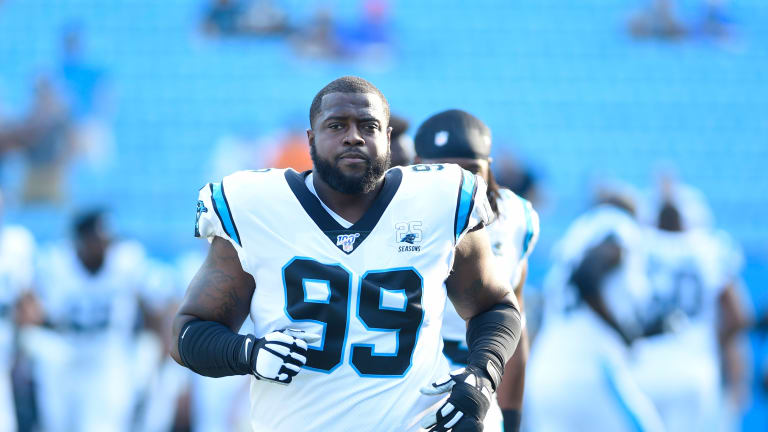 Panthers Announce 2019 Captains, including Kawann Short for First Time
The Carolina Panthers announced their team captains for 2019, and Kawann Short finally made the cut after seven seasons.
With just two days before the season opener for the Carolina Panthers, the team has announced their 2019 team captains.
Teams are allowed to have up to six captains, and the Panthers will only have five designated captains -- with one spot rotating throughout the year.
Here's the list, per the Panther's website.
Cam Newton, QB: 7th year as captain
Luke Kuechly, LB: 7th year as captain
Greg Olsen, TE: 6th year as captain
Colin Jones, S: 2nd year as captain
Kawann Short, DT: 1st year as captain
The only real surprise on this list is Short, who has spent six prior seasons with the Panthers. He was drafted in the second round of the 2013 draft, and he has been named a Pro Bowler twice.
Jones is a special teams guy and rightfully deserves his second shot at being named a captain. The other three are veterans who have a voice on the team, and will continue to thrive in the role.