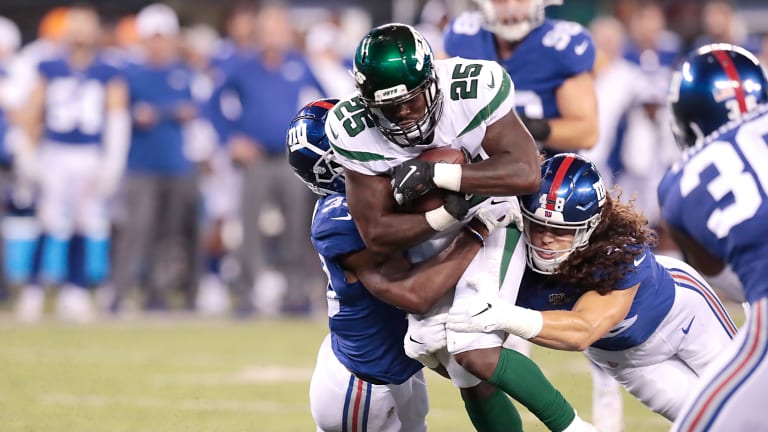 Report: Patriots Work out RBs Elijah Mcguire, Austin Walter
New England may be looking to fill their practice squad with a running back.
The New England Patriots brought in some running backs for workouts on Friday. According to ESPN's Mike Reiss, New England worked out Elijah McGuire and Austin Walter.
McGuire played the last two seasons with the New York Jets, accumulating 180 rushes for 591 yards and four touchdowns. Walter is a rookie that spent four seasons of college ball at Rice. 
The Patriots likely brought in those players to fill up their practice squad now that there is an open spot after the Baltimore Ravens signed Ufomba Kamalu earlier this week.