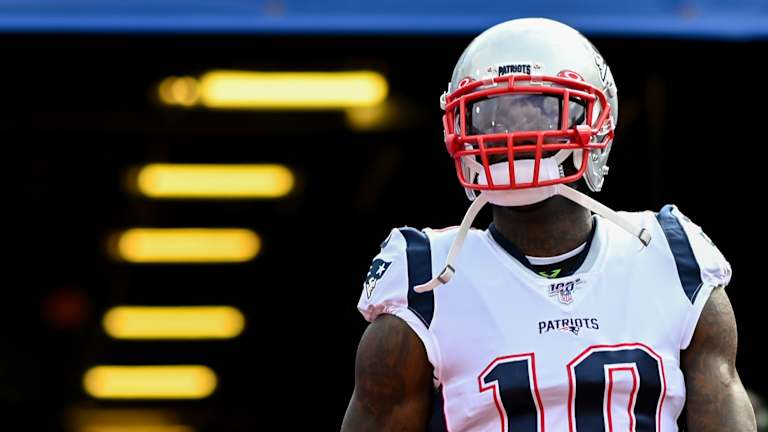 When Josh Gordon was placed on IR last week and it was reported he would be released from the New England Patriots once he was fully healthy, it was a bit of a surprise. 
Gordon had seemingly done everything he needed in order to earn the trust of his peers in New England after having a rough start to his NFL career, which consisted of multiple suspensions because of off the field antics involving substance abuse. But the addition of Mohamed Sanu via a trade last week seemed to have caused the Patriots to wipe their hands clean of the troubled receiver when we least expected it. 
However, Gordon may not have been as good of a soldier as we previously thought. 
During an interview on "PFT Live" on Friday, NBC Sports Boston's Tom E. Curran shared some things he had heard within the organization as to why Gordon was released on Thursday. According to Curran, he had heard rumblings that New England was having problems with Gordon being late to meetings, the coaches had trouble locating him at times, and he generally wasn't showing the hard work ethic that was expected of him. 
The rumored issues off the field seemed to translate on the field, where he only caught 20 passes on 36 targets for 287 yards and one touchdown through six games this season. 
Gordon will likely find a new team by 4 p.m. on Friday once the waiver claims have been processed. Though a team may take a chance on him this season, he will have to produce and show reliability if he wants to remain in the league in 2020 when he becomes an unrestricted free agent. 
SOURCE -https://profootballtalk.nbcsports.com/2019/11/01/talk-in-new-england-that-josh-gordons-work-ethic-was-a-concern/