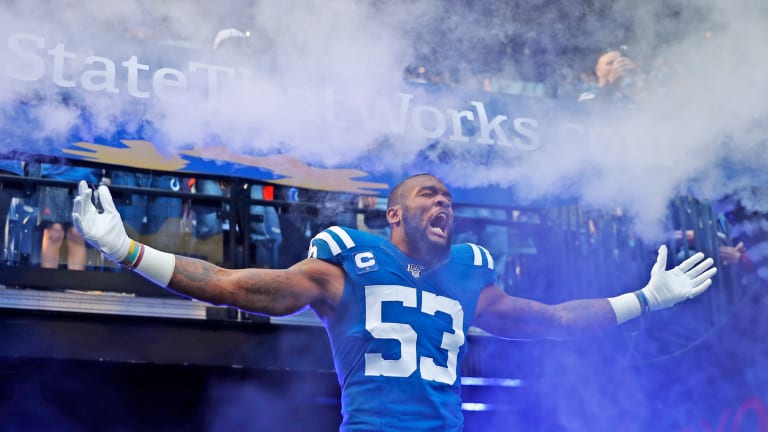 Opponent Insider: Colts' Top Defensive Players
Get an inside look at the Indianapolis Colts' top defensive players before they meet the Steelers on Sunday.
Indianapolis Colts Defensive Ranks
Total Defense: 15th (349.4 YPG)
Passing Defense: 15th (238.1 YPG)
Rushing Defense: 20th (111.3 YPG)
Scoring Defense: 14th (21.6 PPG)
Statistically speaking, the Indianapolis Colts are as average as they come on the defensive side of the ball. However, the Colts have exceptional players scattered across the depth chart. Strong defensive performances have been key for Indianapolis on their current three game winning streak, as the team has allowed a mere 16 points per game in games featuring quarterbacks such as Deshaun Watson and Patrick Mahomes. 
Rookie DB Rock Ya-Sin has played considerably well despite a forgettable outing in last Sunday's victory over the Denver Broncos. Fellow cornerback Pierre Desir has also played well despite battling hamstring issues this season, leading the team with three defended passes. How good can Desir play for Indy? Texans WR DeAndre Hopkins' lowest two receiving days over the past three seasons have came when he lined up across Desir, per Zak Keefer of The Athletic. 
While the Colts possess a few more notable defensive players (Jabaal Sheard, Anthony Walker, Malik Hooker), here are two of the Colts' top defensive players. 
LB Darius Leonard
The conversation about Indy's defense starts and ends with the phenomenal play of linebacker Darius Leonard. Leonard recorded 163 total tackles, 8 pass deflections, 7 sacks, and two interceptions... as a rookie. After leading the league in tackles and earning All-Pro honors as well as the NFL Defensive Rookie of the Year award, Leonard's impact was felt immediately. 
This season, Leonard has missed three games due to a concussion. Despite only playing in four games thus far, Leonard has amassed 38 tackles, two sacks and an interception. 
Not to mention his lone interception featured a stiff-arm that sent Texans WR Kenny Stills to the third layer of the Earth. 
Leonard is just in his second year, yet his tackling abilities are already elevating him and the Colts defense to new heights. Leonard has potential to be one of the best linebackers to ever suit up for the franchise. 
DE Justin Houston
From a young talent to a more established veteran, Colts defensive end Justin Houston has made himself feel at home in his first year with the team after spending the first eight years of his career in Kansas City. Houston, widely regarded as one of the league's best pass-rushers, has secured five sacks through seven games to go along with 6.5 tackles for loss. Houston's numbers in those respective categories are team-highs for Indianapolis. 
Needless to say, Houston knows how to get after the quarterback. However, Houston also excels in run support, as his speed allows him to run parallel down the line of scrimmage and stop the running back short of the line of scrimmage. 
"Justin Houston is a big time acquisition for them" said Steelers HC Mike Tomlin during his press conference on Tuesday. "He's leading them in sacks and really tearing it up."
If Steelers fans remember, the team was rumored to be in the Houston sweepstakes but were ultimately unable to reel him in. Did Pittsburgh miss out? Sunday is the perfect opportunity to find out.