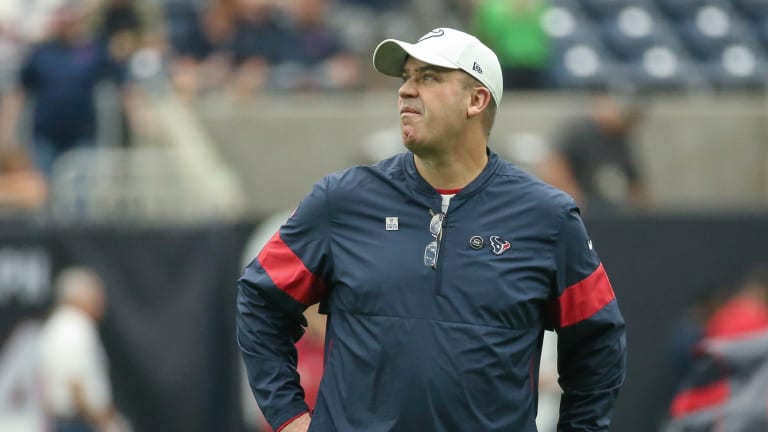 No Moves for the Texans at The Deadline, Work to Be Done on the Roster
The Houston Texans did not make a trade at the NFL deadline but they have work to accomplish on a roster that needs help.
The NFL trade deadline has passed, and the Houston Texans have opted not to make any more trades to acquire players. Head Coach Bill O'Brien left the door open on Monday for an outside possibility of a potential move, but nothing transpired for the Texans. 
Despite the Texans not making any trades, there is work to be done with the roster. With J.J. Watt lost for the season with a torn pectoral and a secondary group that is banged up at both cornerback and safety, there is some roster shuffling to take place. 
The Texans will continue to their week by week approach with their eye on the future in the process. 
"I' think that anything you do, any decision you make is in the best interest of the team," O'Brien said of potential moves. "So, is that decision relative to this year's team? Yeah, sometimes it is. Yeah, absolutely. We made a decision for this game that was relative to trying to beat the Oakland Raiders."
O'Brien knows moves will change the roster for this year, but he is keeping an eye on the future of rosters down the road. With premium selections in 2020 and 2021 shipped off to the Miami Dolphins, O'Brien depends on his brain trust to keep moving the organization in the right direction. 
O'Brien continued, "Then there are decisions that you have to weigh with all of the people in that room: Jack Easterby, Chris Olsen, Matt Bazirgan, that you weigh relative to the future of the organization, and not just the Jacksonville Jaguars game."
The Texans know every day is a process to make their roster better, and despite no moves at the deadline, that is not preventing them from scouring the waiver wire, free agents, and practice squads for potential fits for their 53-man roster. 
The process is something that the Texans' front office of decision-makers discuss daily and with the loss of Watt. Some of their biggest decisions for their roster are coming. 
"You have to weigh all of those things," O'Brien said of making moves. "You put the factors up on the board, and you talk about them, and then you take a break, and you come back and talk about it again, and you just try to work it out and make the best decision for the Houston Texans. That's what we always try to do."